2019: Why Buhari Would Still Win Despite Failure In Certain Areas – Senator Sani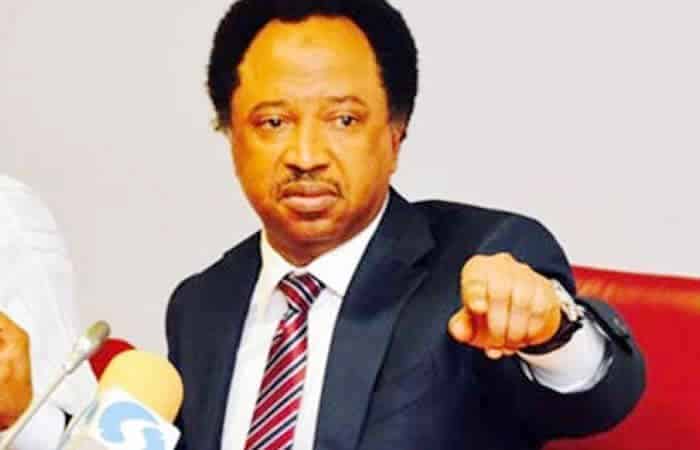 Senator Sani Predicts Victory For Buhari In 2019
Shehu Sani, senator representing Kaduna central, has vowed that regardless of the failure of President Muhammadu Buhari to address certain issues, he would win the 2019 presidential elections.
Sani said this today while speaking on Politics Today, a Channels Television programme.
He said the president has recorded some achievements with which he can win the votes of Nigerians.
"I never had a doubt President Muhammadu Buhari will win the 2019 elections because I believe there are lots of achievements that could be attached to his stewardship in the last three and half years," Sani said on Thursday.
"We can also see challenges and also some failures on certain sides but in the general note, I believe that those who voted for him in 2015 still have belief and hope in him as someone who can lead them to where they want to be."
Reacting to constant criticism of the federal government by the Peoples Democratic Party (PDP), Sani said it is a "positive development" that would keep the ruling All Progressives Congress (APC) on its toes.
He said the criticisms would not affect Buhari's victory in 2019.
"As for the opposition party, it is a positive development that you have so many people struggling to lead this country; that is interesting," he said.
"What they have been saying, there is nothing wrong with it because it will keep the ruling party on its toes, but that will not in any way stop the president from as the next leader of Nigeria. And I am of the firm belief that the people on the ground, those who voted him into office will still vote him again.
"I know that there are challenges which we are facing, there are issues which have not been addressed, but in the general sense, he will still be the candidate for 2019."
While reacting to the sour relationship between himself and the Kaduna state governor, Nasir El-Rufai, the senator said they must bury the hatchet and "work towards confronting a common threat to our political survival in the state".
He said: "This is the time to put heads and hearts together and to win the election. There is no doubt about it that the opposition in Kaduna is formidable. They have the big names and people who are also well rooted in the grassroots.
"So, it is left for us to decide on what to do and I think for any progressive who is genuinely progressive, should see that the party's interest comes first."