Farmer Turned Kidnapper Arrested In Niger Speaks On 'His Regrets'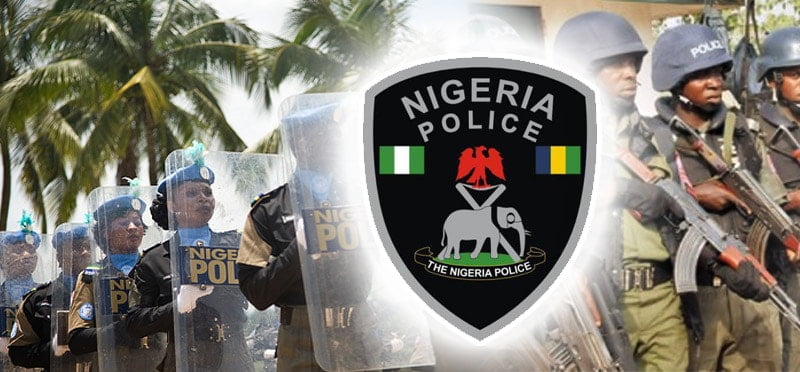 Niger State Police Command Arrest Gang Of Kidnappers.
Niger State Police Command has arrested a gang of kidnappers that specializes in sending kidnap threats to victims in order to get money.
The suspects include Kabiru Madawaki(26), Samaila Wanka (35), and Abubakar Umar (20), Yushau Audi and Mohammed Sani from Mariga and Mashegun local government areas.
They were trailed and arrested by a team of police detectives attached to the Command's Special Anti-robbery Squad based on a tip-off.
Abubakar Madawaki was arrested after a business man, Alhaji Bahago reported to the police that a gang of kidnappers called him demanding N2 million or risk being kidnapped as he was said to have been called some years back to pay the sum of N500, 000 to avoid being kidnapped which he paid to them.
The Police swung into action and arrested Abubakar who is part of a three man gang of kidnappers while the others are still at large.
Kabiru Madawaki and Samaila Wanka who were arrested in Mariga had threatened three victims with kidnapping and received the total sum of N700, 000 from the victims.
While Yushau Audu and Mohammed Sani wrote a threat letter to their victim demanding a sum of N4 million to avoid being kidnapped but were apprehended before they received the amount.
Abubakar Umar who was paraded by the Police in Minna, described kidnapping as a deadly game of chance and full of risk at which one either succeeds or get arrested.
According to him, "For one to survive in this country you must take risk otherwise people will look at you as a lazy man. I did not have any formal education, the farm work l am into is not yielding good money and that was why I joined the fast lane to make money.
"We make cool money in this business, most at times we call our rich victims to go to a particular spot to drop the ransom or faced being kidnapped and honestly they will do as we said because they are not ready to risk their lives."
He added that he did not regret his action in engaging in kidnapping, "I am not regretting anything. As I said earlier, kidnapping business is full of risk you either succeed or you are trapped now that I am in police net Allah knows the best."
Items recovered from the gang according to the Police Public Relations Officer, Muhammad Abubakar  include, one fabricated SMG rifle with five ammunitions from Umar while effort is intensified to arrest the two fleeing suspects.
The Spokesman said investigation was on going, adding that the suspect would be arraigned in court soon.