APC Elders Speak On Anointed Candidate For Lagos Governorship Position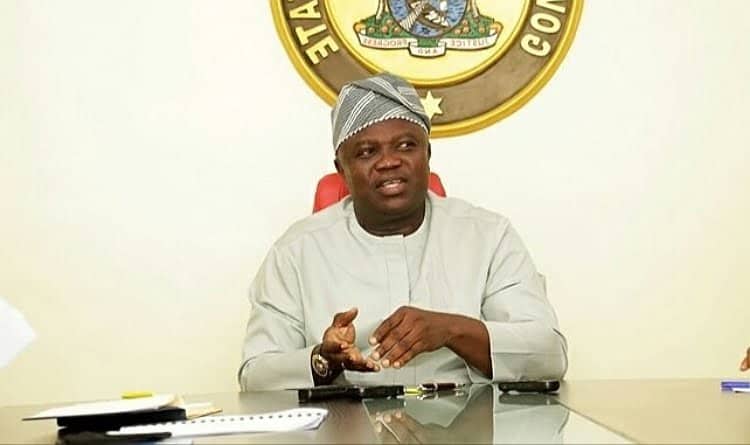 APC Elders Speak On Sawo-Olu's Ambition For Lagos Governorship
All Progressives Congress (APC) elders in Lagos have said that there is no anointed aspirant for Lagos state governorship seat.
They stated this in light of the two other aspirants that have emerged alongside, Governor Akinmumi Ambode under the APC for the Lagos state governorship seat
The Chairman of the Elders' Forum, Alhaji Tajudeen Olusi, in an interview with the News Agency of Nigeria (NAN) in Lagos, said the party would not have resolved to hold a primary if it had adopted an aspirant.
Reacting to media reports that the chapter had adopted Mr Jide Sanwo-Olu, the Managing Director of the Lagos State Property Development Corporation (LSPDC), as its governorship candidate, Olusi said, "All these things are speculations. They are not true. How can we plan to hold a primary to elect our candidate and then adopt somebody?
"If we are still going to hold our primary, why then should we adopt, or does the adoption cancel the primary? No.
"This is the political season; many interesting things happen, but I can tell you most of the things that have been reported on the matter are mere speculations and not facts. Nobody has directed any adoption."
Olusi, referring to a video being circulated, said it was normal for individuals or groups to back or endorse aspirants ahead of any election.
He, however, said such endorsements should not be taken to be the party's position.
Olusi added that the determination of who would become the party's candidate would be taken at the primary.
He described the APC as a democratic party, saying all aspirants would be allowed a level-playing field.
On the feasibility of holding a direct primary in view of the large number of party members, Olusi said there was no cause for alarm.
He said the right preparations were being done, expressing optimism that everything would go well during the exercise.
Olusi would not comment on the controversies over different modes of primary in some APC state chapters.
"Honestly, I do not want to comment on that. However, we are a growing democracy and we learn every day,'' he said.