Absence of Prosecuting Witness Halts Evans' Trial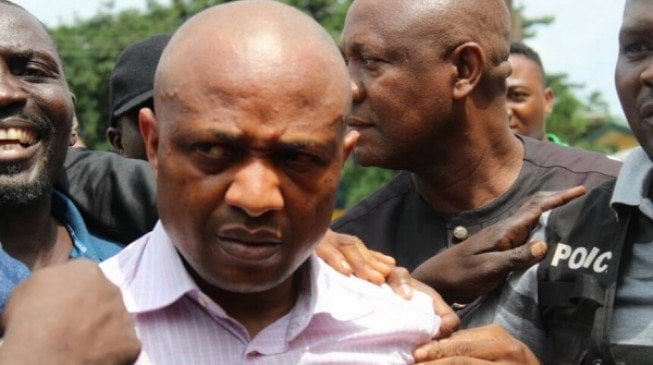 The absence of a prosecuting witness has instigated the adjournment for further hearing in the trial of suspected 'billionaire' kidnap kingpin, Chukwudumeme Onwuamadike alias Evans by a Lagos High Court in Igbosere.
The Judge, Justice Adedayo Akintoye had adjourned the date to Friday, following the promise by Adebayo Haroun, the persecuting counsel that the witness, a Police Inspector, would be in court to testify Friday.
Haroun hinted the court that the Police Inspector was unavailable because he was engaged on an officer assignment.
"The witness is on another assignment. But he will be here tomorrow," he said.
The trial, which last held on June 26, 2018, should have resumed Thursday following the end of the annual vacation for judges.
The court is hearing a two seperate charges bordering on Kidnapping and murder against the popular kidnapper.
Both trials were adjourned till Friday.
Evans is also facing two other charges before Justice Oluwatoyin Taiwo, and a fifth one before Justice Hakeem Oshodi.
In one of the two charges before Justice Taiwo, the Lagos State Directorate of Public Prosecutions (DPP) accused Evans and three others of killing two persons in their failed attempt to kidnap the Chairman of Young Shall Grow Motors, Obianodo Vincent.
The criminal operation was said to have been carried out by the defendants around 11pm on August 27, 2013 on Third Avenue, FESTAC Town, Lagos.
The seven counts against them border on attempted murder, murder, kidnapping and illegal firearms deal.
Source: Naija News