Prophet Lands In Detention For Defrauding Widow N18m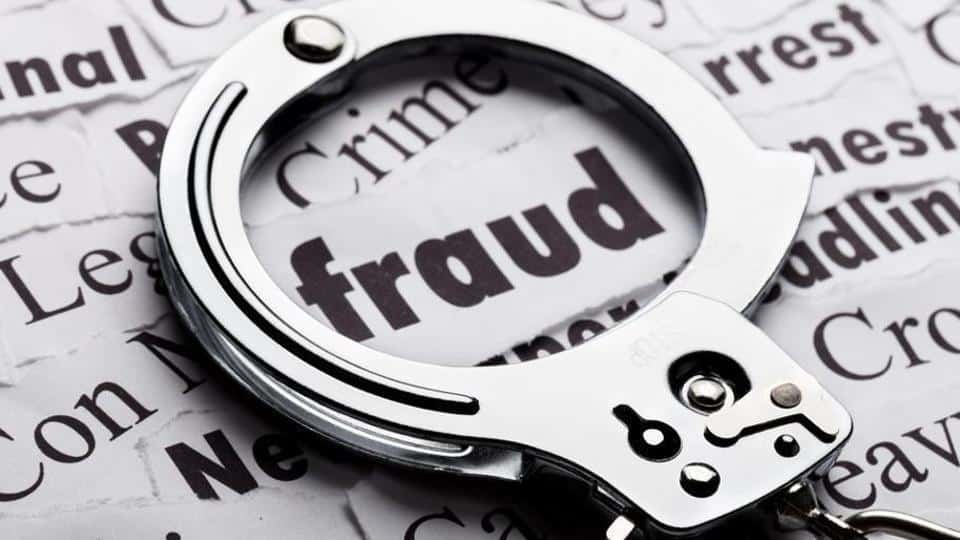 A Prophet with the Celestial Church of Christ, Cotonou Parish, has been arrested for allegedly defrauding a widow of N18 million, which was budgetted for the purchase of a property in Ibeju-Lekki area of Lagos.
The prophet was arrested by detectives at the Anti Fraud Unit of the Force Criminal Investigation Department, Alagbon, Ikoyi, Lagos,
NaijaNews understand that the suspect , 56-year-old Anewa Onoloju, collected that money in three installments from the widow, after claiming to get her Governor's consent on the supposed land.
However, trouble began when several attempts to get receipts of the land from the suspect failed.
Commissioner of Police in-charge of the Unit, CP Dan Okoro, revealed that from ongoing investigations, the land in question belong to the suspect's ex-wife and her present husband.
Briefing journalists on the Unit's findings, Okoro said " During investigation, the whole transaction was discovered to be a scam. The suspect who claimed to be a Pastor/Prophet collected N18 million from a widow, Mrs Oluchi Dillion, claimed he was going to assist her procure a property somewhere in Ibeju Lekki. The amount was given to him but there was no property. The receipt of the said property purchased by his ex -wife was the one he wanted to hand over to the widow.
" During the course of investigation, we discovered that his ex-wife and the her new husband bought this very property. How the suspect got the receipt was unknown to us and he could not disclose that.
"From all indication, he doesn't have the capacity to issue documents of the land to anyone".
"We also discovered that he did not allow her to pay the money into any bank account . Rather, he collected cash from her. He only gave her an account number to pay in N2 million out of the said amount . This was all a ploy to hide the receipt ought to have been given to the widow, or in order not to be able to trace the bank the money was paid into".
The suspect while speaking with newsmen said that indeed he collected the money from the widow, but he insisted that he gave her a receipt for the purchase.
According to him, " Yes, I collected N18 million from her, out of which I bought the land for N12 million , I used N6 million for Documentation and the rest was used to buy dollars which was sent to her son in Malasia. I did not swindle her. I even took her to the land land last May and also gave her the receipt. There was no way I could have swindled her because I have known her for 35 years and had been praying for her and her family members, including her late husband when he was alive.
He said: "The land in question belongs to my ex and there was an agreement between us to sell the land because she is the mother of my children. Besides, this widow has been in touch with my ex over the land.
She only requested that I refund the money because her son wants to travel to Canada".
But in a swift reaction, the widow, Mrs Oluchi Dillion, described the suspect's claim as a lie.
She said : " He did not give me any receipt, neither did he take me or any of my children to the land to inspect. I agreed with my children last year to get a piece of land . Being somebody I have known for years, I informed him and he said there was a land at Ajah that he would help me get.
"It was after I made the first payment of N12 million that I discovered the land was owned by his ex- wife. I even confronted him on why he did not tell me.
Later , he demanded for N6 million for governor's consent and came again to demand for N300,000. At a point, I requested for the receipt but he did not give me. To make matter worse, his ex denied giving anyone documents on the land to sell on her behalf.
It was at this point that I demanded for the refund .Immediately I requested for the refund, he started threatening me. He said we had nobody that would defend us and that I did not know the consequences of what I was about to do. He threatened to kill me and said somebody would loose his life if we continued to demand for the money. I gave him the money on trust because we have known each other for 35 years. All I want now is the money because I am no longer interested in the land".
Warning members of the public to be wary of fraudsters who hide under the guise of religious leaders to perpetrate their nefarious activities, Okoro, informed that the suspects would be charged to court, even as he warned other fraudsters to turn new leaf or have same fate befall them.
Copyright Naija News 2019.
All rights reserved. You may only share Naija News content using our sharing buttons. Send all news and press releases to
newsroom@naijanews.com
.