Gun Men Kill Catholic Priest And Man In His Car In Imo State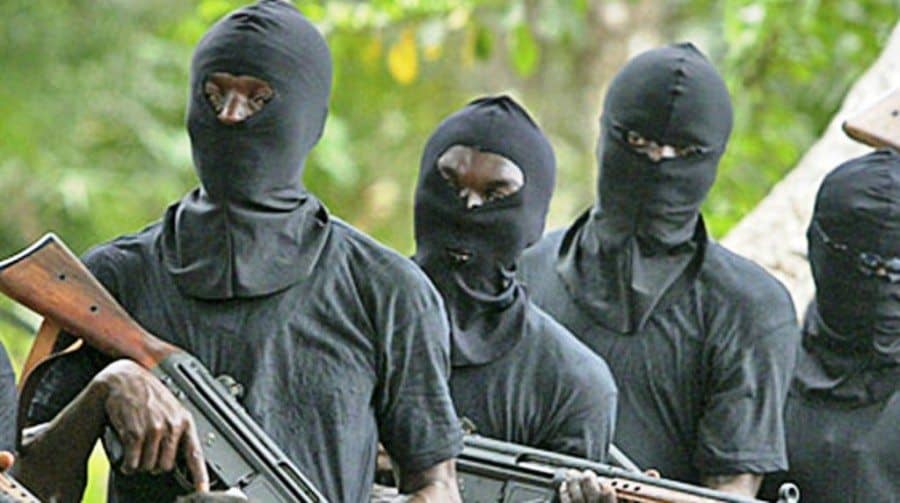 Gunmen Attack Attack Catholic Priest In Imo State
Gunmen are at it again as they attacked Nkwerre in the Nkwerre Local Government Area of Imo State yesterday night and killed a Catholic priest and made away with his vehicle.
The gunmen equally murdered a young man who was said to be with the priest in his vehicle when the criminals struck.
A native of the community said on Tuesday morning that the priest, identified as Rev Fr. Jude Egbuom, was until his death, in charge of St Patrick's Catholic Parish, Amucha, in the Njaba LGA of the state.
The killed priest  who hailed from Umuwala, a village in Nkwerre Community, was reportedly attacked around 8pm when he went to a barber's shop on Anara-Nkwerre Road in Nkwerre town.
He was said to have wrestled giving the car keys to his killers, which angered them.
The cleric was immediately shot together with the other victim in his vehicle ,while the criminals fled.
A native of the community said, "The circumstances surrounding the killing of the priest indicated that it was a case of armed robbery.
"It could not have been a case of assassination, who did the gentle priest offend? He was from our community, Nkwerre and was doing his missionary work at Njaba, a nearby LGA. "
When contacted, the police spokesperson, Andrew Enwerem, confirmed the killings and said that the police commissioner, Dasuki Galadanchi, had deployed the Tactical Unit of the command in the area.
The police spokesperson said, "The incident is confirmed. Rev Fr.Jude Egbuom of St Patrick's Catholic parish Amucha was murdered last night.
"Another person whose identity had yet to be known was also killed by the hoodlums. The priest was in his priestly regalia when they shot him dead.