Over 2,300 People Dead – Zamfara Governor Speaks On Insecurity In The State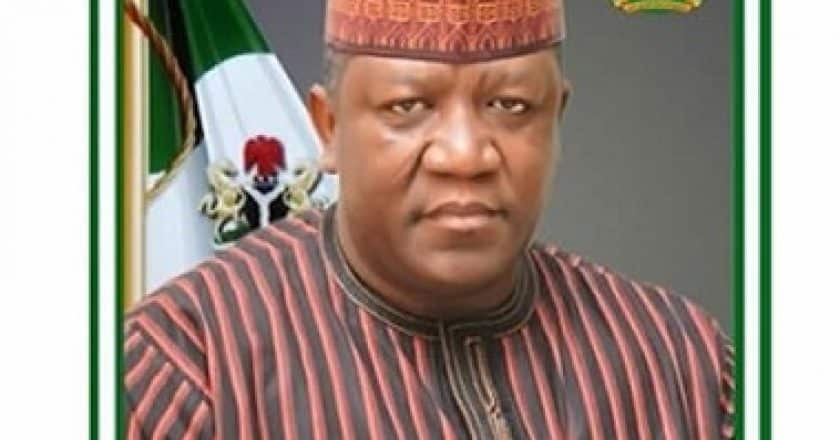 At least 2,300 people have lost their lives between 2011 and 2018, Zamfara state governor, Abdulaziz Yari has said.
This the governor said while speaking at a special town meeting on security in Gusau, Zamfara capital, today
Lai Mohammed, minister of information; Mansur Dan-Ali, minister of defence; and Suleiman Adamu, minister of water resources; attended the meeting.
Yari was displeased that the insecurity in the state has caused the agricultural sector to suffer a major setback and over 25,000 cattle has been rustled.
"About 2,300 people have died in the state since 2011. Agriculture has suffered setback as a result of this security problem," he said.
"In Zamfara, we are all Muslims, I don't expect a Muslim to kill another [Muslim]. We should know that we are dealing with criminals.
"In 2014, we had only 24 soldiers in the whole of Zamfara state."
The governor said he has been facing security challenges since he began work in 2011.
"As a governor who has confronted insecurity since the inception of my administration, I have some experience," he said.
On his part, Mohammed reiterated the spate of killings across the country "have fallen drastically."
"Let me say straight away that the killings, resulting from farmers-herders clashes, cattle rustling, trans-border crimes and banditry, among others, have fallen drastically," the minister said.
"Unfortunately, this has not received the kind of media coverage that was given to the killings.
"I appeal to the media to correct this. I have no doubt that the good people of Zamfara can testify to the drastic reduction in the activities of cattle rustlers and other bandits in the state since the federal government assembled a 1000-strong military force, comprising the army, air force, police and the civil defence, to launch fierce attacks on the bandits terrorising the villages and towns of Zamfara state.
"The situation will continue to improve until the violence has stopped."
Dan-Ali expressed his dissapointments at support of locals were showing bandits.
"Most of us are giving information to bandits, please let us change that [narrative] with the security agencies," the defence minister said.