I Rejected The Pepper And Handkerchief Offered To Me To Shed Fake Tears – Sani Speaks On Political Deception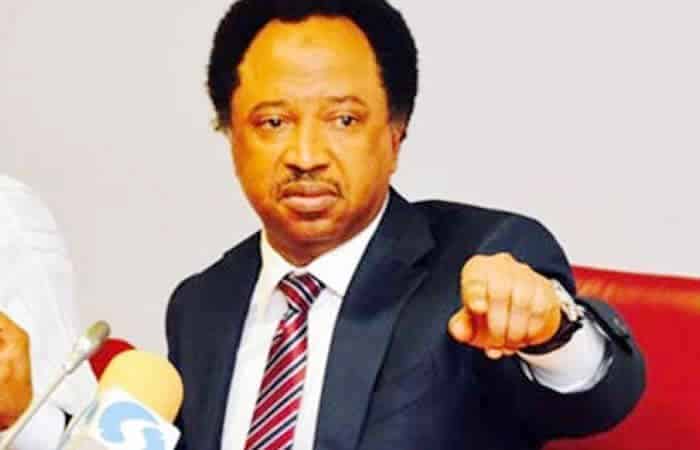 Shehu Sani, Senator representing Kaduna Central District in the national assembly, has taken to his official twitter page '@ShehuSani"to announce that he his an activist, not an actor.
His words "A politician and a friend gave me a pepper and a Handkerchief to rub on my face so as to shed tears 'on the plight of the masses''when I'm collecting and submitting my nomination form.I politely turned him down.I told him that I'm an activist and not an actor"
The senator also stated that he rejected the offer of some youths who approached him to permit them to announce that they bought a nomination form for him as it is tradition to do so with politicians.
His words "A group of youth struggling for daily bread approached me that I should permit them to announce that they bought a nomination form for me,as part of the political tradition,I politely declined.I don't want to be in the league of that deceptive political tradition.They agreed".
Recall some days ago, NaijaNews published that a group, the Nigerian Consolidation Ambassadors Network purchased a nomination form for President Muhammadu Buhari to contest in the forthcoming primary election of his ruling All Progressives Congress APC.
Also, the Association of Cattle Sellers, Independent Petroleum Marketers Association of Nigeria, IPMAN, and Sheikh Gumi Market Association purchased the expression of interest and nomination form for the Kaduna State Governor, Nasir El-Rufai.
See his tweets below
https://twitter.com/ShehuSani/status/1039205877289500674
A group of youth struggling for daily bread approached me that I should permit them to announce that they bought a nomination form for me,as part of the political tradition,I politely declined.I don't want to be in the league of that deceptive political tradition.They agreed.

— Senator Shehu Sani (@ShehuSani) September 10, 2018