Fans Attack Tom Ford For Naming A Lipstick Colour After Cardi B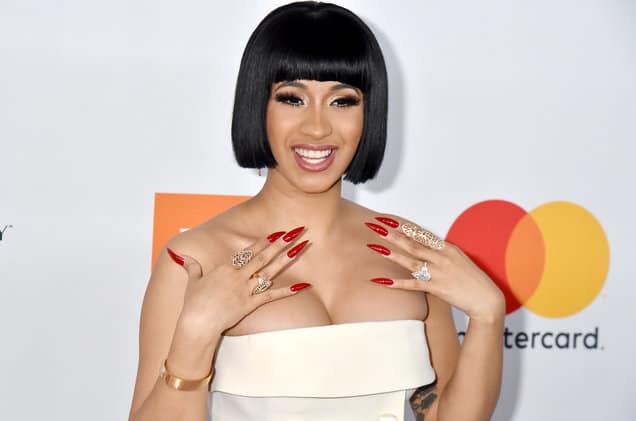 Tom Ford, has been attacked by many, after recently unveiling his 'Cardi' lipstick line just a day after Cardi B and Nicki Minaj were involved in an attempted fight at the New York Fashion Week.
Tom Ford recently released his Spring 2019 collection which had boys and girls lipstick colours, and among the colours was a blue shade which she called Cardi, other stars like Dakota, Drake, Gal and Armie got their colour.
However, while Cardi's fans are happy for the development, thousands of Instagram users are currently calling out the designer, stating that they are disappointed that a colour was named after Cardi.
"I won't be purchasing this, she is a poor example for all women. Her attitude & immature actions are awful. She acts like a toddler who doesn't know how to control her emotions. I won't be purchasing any makeup for you all again," one commenter said.
Another wrote, "So great to know Tom Ford rewards violence. I don't care who was in the wrong, Cardi B tried to physically assault another woman and she shouldn't be rewarded for exhibiting violent, ILLEGAL and frankly unacceptable behaviour. I have requested a refund for my most recent purchase because there is NO way I am buying from you whilst you congratulate her for making young girls think it is ok to cause bodily harm because of 'online beef."
See the post below:
Read More News. Download Naija News App. Send us enquiries and press releases.