2019: Makarfi Speaks On His Presidential Ambition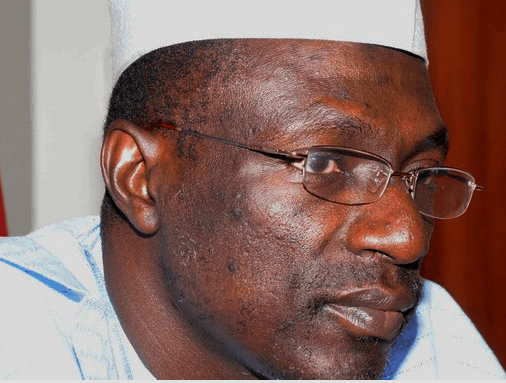 Senator Ahmed Makarfi, former Governor of Kaduna State, on Friday stated that Nigeria was being led by "drowning men."
Makarfi, while at the Peoples Democratic Party national secretariat in Abuja to submit his presidential nomination form and expression of interest, also attacked President Muhammadu Buhari on his promise to pay poor Nigerians the sum of #5,000.
While sympathising with party members over the attacks on the secretariat on Thursday by thugs alleged sponsored by the All Progressives Congress, Makarfi said, "This has never happened before, for a party to leave its domain to go to another party's headquarters and do what they did, but no matter how they try, they will not succeed.
"Intimidation will not work, we know the APC members are left with no option but intimidation. When you are losing, whatever you see you grab. A drowning man, if you give him a sword, he will hold it.
"So we are dealing with drowning men, we should understand and see them as such. We must never lose focus to wrest power from the APC, they may use whatever they want to use, but let us use our brains."
Makarfi also said he believed the country needed to be restructured.
He said, "It is the principle and policy of the PDP that Nigeria needs to be restructured in the interest of all of us.
"Nigeria needs to be secured. There is too much bloodletting in this country today. We must restore sanity and stop these killings."
Source: Naija News