FG Admonishes Nigerians In Diaspora To Return Home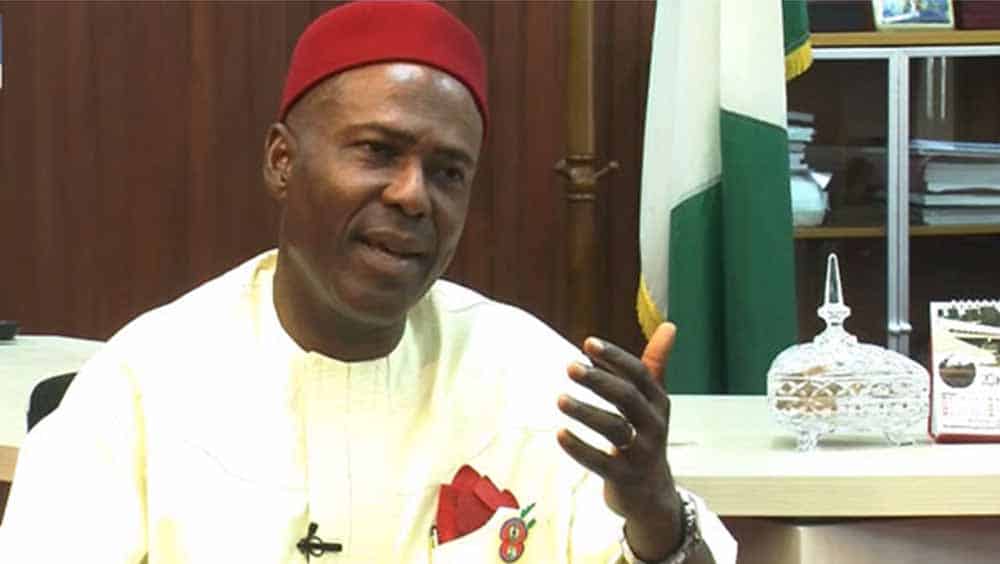 The federal government on Friday assured Nigerians living abroad that things are getting better in the country, as they are admonished to return home to build the country of everybody's dreams.
Dr Ogbonnaya Onu, the Minister of Science and Technology made this appeal at a series of town hall meetings with Nigerians in the US, assuring that old ways are now giving way to new ways of doing business.
This minister made this known in a the United State, as he attempt to to sensitise Nigerians abroad on the Presidential Executive Order V signed by President Muhammadu Buhari in February, and the fact that the federal government is now committed improving local content in public procurement with science, engineering and technology components.
He stated that the policy was out to instigate economic growth and development through the encouragement and application of science, technology and innovation
The president, in line with his constitutional powers, ordered that all "procuring authorities shall give preference to Nigerian companies and firms in the award of contracts, in line with the Public Procurement Act 2007".
Onu who acknowledged the impart of Nigerians in diaspora as they have been responsible for $20 Billion worth of investment injected into the country's economy, however, insisted that they should consider coming back home.
The minister said: "Please we want you to return home, it is important. Not everybody will return but some can start coming home, and that's the essence.
"We are telling you that things are changing in Nigeria, this is the message, that's why I'm here.
"I heard all the complaints, people will do this and nobody responds; yes, these are things that happened in the past and we can't correct these things overnight.
"This is the truth, there is no way you can make these changes overnight. But the important thing is that there is a change".
Onu appealed that the Nigerians should make patriotic decisions about their country, saying "we can't all be waiting until everything is okay in Nigeria before we can return home"
According to him, there are many Bill Gates in Nigeria, adding, we need to give you the opportunities and we are giving these opportunities.
"If there were pioneers that built America, there must be pioneers to build Nigeria. Please, I beg you, let us not wait until everything is ready. Somebody has to get it ready.
"If we keep waiting until everything is ready, it may never be. We must decide that we have to look at the future of our children and grandchildren.
"Let's not look out for ourselves. We have to think of the future, we have to think of the greatness of our nation." he said.
Source: Naija News