Nigerians Speaks As Leah Sharibu Spends 200 Days In Boko Haram Captivity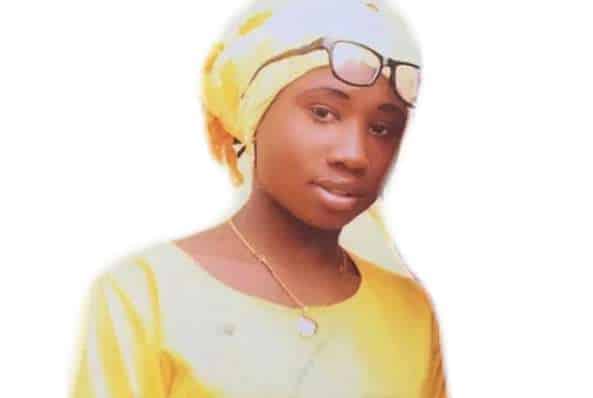 Today, 6th September, 2018 marks the 200th day anniversary for which Leah Sharibu, the last Dapchi School girl was left behind by the Boko Haram Sect, when the other girls where released in April.
Recall NaijaNews reported earlier in February this year that not less than 111 girls were kidnapped from their school, Government Girls Secondary School, in Dapchi community, Yobe state by the Boko Haram sect.
About two months after, the presidency confirmed the release the girls, after their abductors drove into the center of the town and dropped off the girls without any exchange of gunfire.
However, Leah Sharibu, one christian girl among the 111 students was not released and five others died in captivity.
Sharibu was said to have been held back because of her decision to stand by her christian faith.
The presidency has continued to maintain that President  Buhari  is still committed to saving the last Dapchi girl.
Last week, Sharibu ended suspicion that she was probably dead already when she spoke from captivity,  in a 35 seconds audio, reproduced here:
"I am Leah Sharibu, the girl that was abducted in GGSS Dapchi. I am calling on the government and people of goodwill to intervene to get me out of my current situation," she said.
"I also plead to the members of the public to help my mother, my father, my younger brother and relatives. Kindly help me out of my predicament. I am begging you to treat me with compassion, I am calling on the government, particularly, the president to pity me and get me out of this serious situation. Thank you."
Meanwhile, some Nigerians and foreign personalities and agencies have taken to twitter to express their anger and protest over the alleged "cold attitude" the government is showing towards he recovery of the abducted girl.
Reno Omokri, Former special assistant on media to former President Goodluck Jonathan  also spoke through his twitter handle
See tweets below
Photos From the Free Leah Sharibu Protest in Front of Nigeria's High Commission in London. Today marks 200 days that Leah has been held by Boko Haram for refusing to convert to Islam @CSW_UK #BringBackOurLeah pic.twitter.com/7SSq8dZ0pl

— Reno Omokri (@renoomokri) September 6, 2018
UK MP @thomasbrake stages protest to free kidnapped schoolgirl, Leah Sharibu who has now spent 200 days in Boko Haram captivity https://t.co/XZVWF8Rdla

— CNN Africa (@CNNAfrica) September 6, 2018
LEAH SHARIBU has been in captivity for 200 days. Whatever was done to get her friends out should be done to get her out ASAP.

Cc @NnamdiObasi @segalink @MKabrik@obyezeks @prohabe @salakwa1 @DrJoeAbah#FreeLeahSharibu #BringLeahBack #FreedomOfReligion pic.twitter.com/aZOojEeutK

— Jack Vince (@Jikan_Shehu77) September 6, 2018
Graham Weeks left Nigeria 36 yrs ago having worked as a missionary in the North. Yestd he was at the Nigeria High Commission in London to take part in the 200-hour vigil campaign for release of Leah Sharibu after 200 days in Boko Haram captivity, dressed as a Nigerian,#FreeLeah pic.twitter.com/Bq7PmxdST5

— Betty Abah #EndPoliceBrutalityInNigeria (@bettyabah) September 6, 2018