It Is Not Final Says Shehu Sani, After Kaduna APC Agrees On Indirect Primaries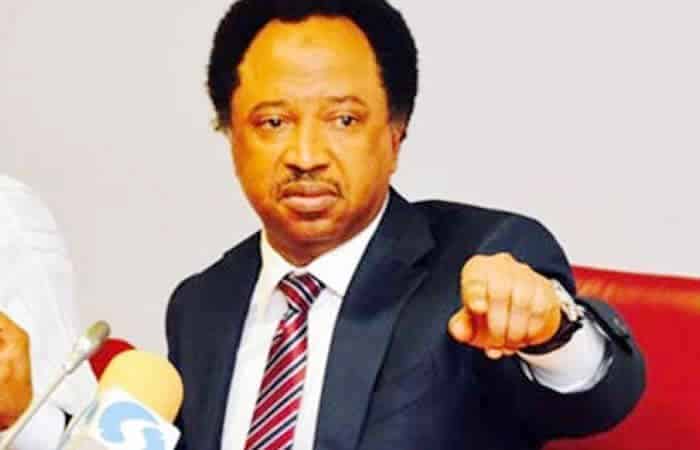 Read Shehu Sani's Reason For Going Against Indirect Primaries.
Though Kaduna State Chapter of the All Progressive Congress (APC) has adopted the indirect mode of primary for electing its candidates, senator Shehu Sani has said it is not final.
Also standing with him is Senator Sani Saleh . Both who  opposed to the idea of indirect primary said they would prefer the option that would involve registered members of the party in the decision.
The chairman of the party, Emmanuel Jekada who announced the party's stand, today had said the recently concluded primary elections for councillorship where the party adopted direct primaries to select its candidates was marred by disruptions and controversies sometimes overstretching the security agencies.
He insisted that "using this mode for the general upcoming primary elections would definitely not produce desired results and the credibility maybe called to question.
Jekada said the direct primary method would also result in significant logistics challenge for the party.
He explained the State Executive Committee (SEC) of the party will also seek the consent of party stakeholders on the mode of election to be applied in Kaduna State.
He said, "SEC may wish to note that the APC Kaduna party leadership has made spirited attempts to acquire a credible database of party members from the party's National Headquarters, but all efforts have proven abortive.
"Thus, without a credible membership register, any direct primaries may be disrupted by non-members or even individuals from other parties who may come up with fake membership cards to cause confusion in the process."
However, Senators Sani and Saleh who were at the meeting however countered the decision at a separate press conference saying the decision of the state chapter is not final.
Sani said the national headquarters of the party requires that every state executive committee must submit a written request signed by state's executive committee members, critical stakeholders as well as aspirants to various offices in the state.
'So far out of these three categories of people, the state executive committee has taken its own stand, it is left for critical stakeholders and aspirants to state their own position on this matter.
"And as an aspirant to the office of senator for Kaduna central senatorial district, I do not agree to indirect method of conducting the primaries because of obvious reasons." He noted.
Senator Sani Saleh on his part said if those of them aspiring for positions say they prefer direct primaries, it will not be apt for the party to decide for them.
"Myself, Senator Sani Saleh and other aspirants are all on the same page. We are for direct primary," he said.
Download Naija News App. Advertise with us. Send us enquiries and press releases.