EFCC Speaks On Akpabio's Ongoing Investigations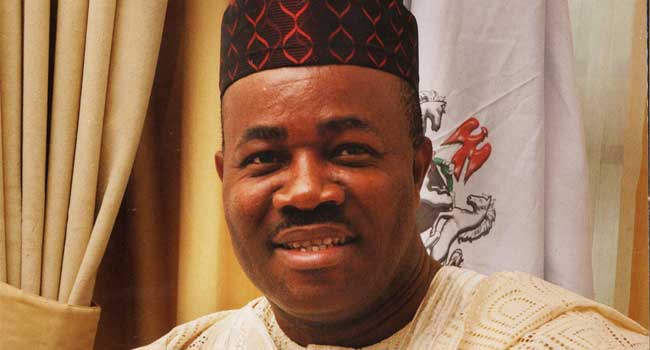 Ibrahim Magu, acting chairman of the Economic and Financial Crimes Commission (EFCC), has said Godswill Akpabio,former Akwa Ibom State governor and former minority leader of the senate, is still undergoing investigations.
Akpabio who ended his term as governor in 2015, had been facing various fraud allegation charges by the EFCC since then.
On October 16, 2015 , he was first invited for questioning over an alleged N108 billion fraud.
Leo Ekpenyong, a lawyer and activist, had petitioned the anti-graft agency, accusing Akpabio of "devising a means of enriching himself at the expense of the state" while in office.
Akpabio who defected from the People's Democratic Party (PDP) to the ruling All Progressive Congress (APC) in August, said the EFCC did not find anything on him when he was investigated.
He denied reports that his defection to APC was in a bid to escape investigations.
"Some people are saying I moved to APC because a gun was pointed on my head. A young man wrote a petition against me and the petition was filled with lies… I have never been charged to court… The EFCC did not find anything on me," he had said at a rally in the Ikot Ekpene area of the state.
But Magu while speaking to Editors in Lagos yesterday, said the former governor is still being investigated for the accusations leveled against him.
He added that the fact that a politician "jumps from one party to another will not stop EFCC investigation; we don't stop investigation until it is concluded."
Responding to alleged interference by the ruling party, the anti-graft boss said: "I am not the type you'll ask to stop any investigation."