2019: Right Activist Demands Party Nomination Form Not To Exceed Minimum Wage, Drags APC To Court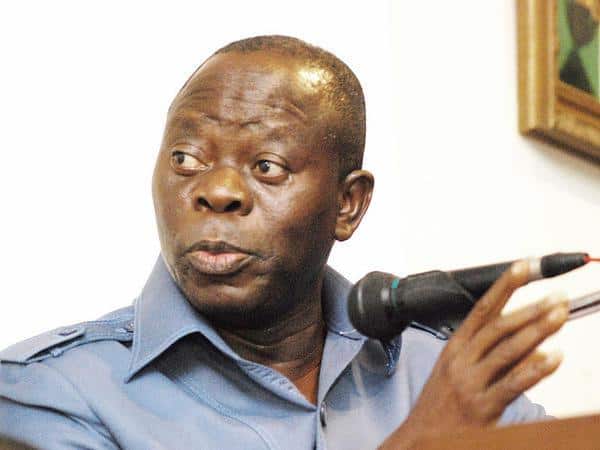 President Aspirant Claims The Amount Demanded Is Illegal
A right activist and a presidential aspirant on the platform of the All Progressives Congress, Christmas Akpodiete, has taken the party to court.
Also included in the suit were the Attorney General of the Federation, AGF, the Independent National Electoral Commission, INEC, the People's Democratic Party, PDP, and order registered political parties.
They were dragged before the Federal High Courtsitting in Abuja over the high cost of nomination fees charged by the political parties.
Akpodiete's case is marked with Suit No. FHC/ABJ/CS/951/2018.
The presidential aspirant is asking the court to restrain the APC and the PDP from going ahead with the scheduled primaries and if they do, he's asking the court to declare such primaries null and void.
He is also demanding that the court to restrain INEC from recognising such primaries, pending the determination of the substantial suit.
The aspirant is of the opinion that the nomination fees charged by the political parties were not only ridiculous and unaffordable, but also unconstitutional.
"The nomination fees are repugnant to the rules of natural justice, equity and good conscience."
"It's an attempt by the Nigerian political oligarchs to make nonsense of the just passed Not-too-Young-to- Run law, and it is a calculated move to deprive the Nigerian people their constitutionally guaranteed right to run for public offices in their own country," Akpodiete said.
Akpodiete, urged the court to give judicial order on the matter pegging the nomination fees for all elective positions at #18,000 because that is the minimum wage.
He further stated that the if the nomination fees are beyond that amount, the Nigerian worker who earns 18,000 monthly would not have the opportunity to achieve their constitutionally right, which includes the right to run for public office.
Lawyer to the aspirant, Mr F.B Ehikioya, said, "The action is based on a breach of the fundamental human right of all Nigerian aspirants and any attempt to keep the Nigerian people down shall be collectively rejected.
The national chairman of APC, Adams Oshiomhole, had earlier been written by Akpodiete, who urged him to review the nomination fees so as to keep them within minimum wage, but his complaint was not addressed.
Source: Naija News