Two Dismissed Military Men, Three Others Arrested For Robbery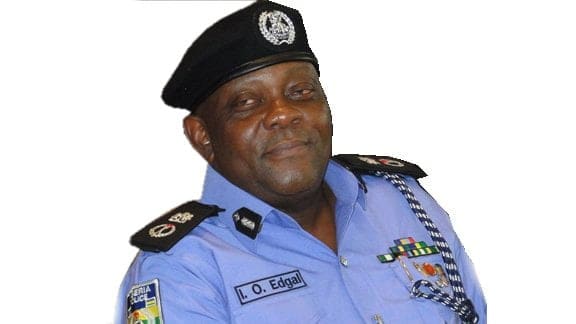 A five-man robbery gang has been apprehended by the Lagos State Command of the Nigeria Police Force. the Arrest including two dismissed military men and recovered goods worth N13.2million from the gang.
The suspects who specialise in intercepting and diverting lorries laden with goods were arrested on Tuesday at 8pm while driving a truck with registration number LSR 266 XW.
CP Imohimi Edgal, the Lagos State Police Commissioner, on Wednesday confirmed the arrest of newsmen, while parading the suspects in Lagos.
"On the aforementioned date and at about 8pm, a gang of five-man highway robbers hijacked a Sterling truck with registration No. LSR-266-XW along the Lekki=Epe Expressway.
"The truck was laden with groundnut oil valued at N13.2 million.
"They stopped the Kano State-bound truck close to Ijebu- Ode and pushed the driver and his conductor out of the vehicle.
"However, as the duo were trekking toward Epe, they came across a policeman and narrated their ordeal to him.
"The policeman immediately contacted some of the police stations along the route taken by the robbers.
"At about 10:30pm, some policemen on stop-and-search saw the truck coming and intercepted it. In the process, two of the suspects were arrested.
"During interrogation, the suspects confessed that a fake soldier, a dismissed soldier and a dismissed Air Force personnel were part of the gang that hijacked the truck.
"The truck and the goods inside it were intact when the vehicle was recovered by the police, while the suspects were also identified by the victims.
The Police boss stated that the suspects will be arraigned before the court after investigation have been concluded.