We Are Proud Of Osinbajo But… – Yoruba Elders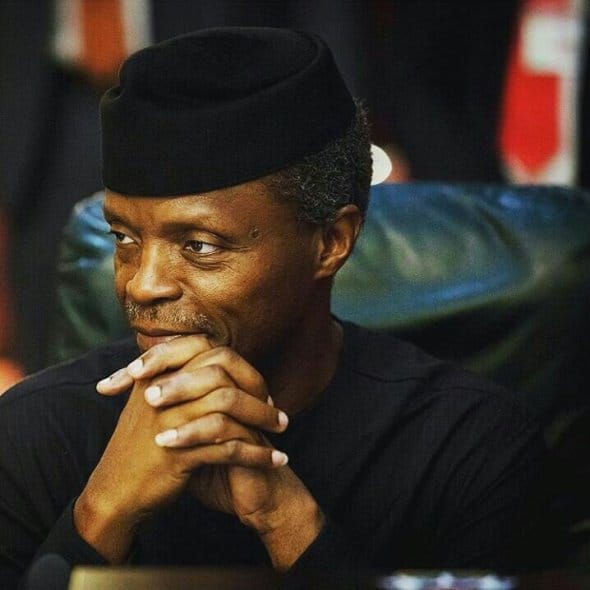 Yoruba Elders Commend Osinbajo On His Performance, Scold Him For Restructuring Statement.
The Yoruba Council of Elders has described Vice President, Yemi Osinbajo as a good ambassador of the Yoruba following his performance in office.
They however scolded the vice president for his view on restructuring.
Naija News reported how Osinbajo had at a town hall meeting in Minnesota, the United States of America, said that the problem of Nigeria was not geographical restructuring but prudent management of national resources and providing for the people properly.
He also said prudent management of the nation's resources and the provision of essential needs of the people were better ways of addressing Nigeria's development challenges.
Speaking in an interview with reporters at his country-home in Efon-Alaaye, Ekiti State, on Sunday, the Secretary-General of YCE, Dr Kunle Olajide said "He (Osinbajo) missed it on the issue of restructuring. The Federal Government must listen to wise counsel on the need for restructuring in the country.
"Restructuring is very fundamental to the problems of Nigeria for obvious reasons. This is a heterogeneous country made of different nations, tribes, histories and cultures and consequently different priorities. Our concept of development differs from one part of the country to another. If we must live together in peace, each of the nation's tribes must itemise their priorities as regards their cultures, histories and beliefs." he said.
He spoke after his son, Adegoke, was blessed by the leaders of the All Progressives Congress as an aspirant for the Efon constituency in the Ekiti State House of Assembly. The event took place at the residence of High Chief Joseph Alake, the Erungboa of Obalu Quarters.
Olajide however commended Osinbajo for his performance in office saying, "The Yoruba are very proud of Mr Vice President (Osinbajo). He has performed most creditably in office. His absolute loyalty to his boss is commendable.
"Moreover, on the few occasions he acted as President, his leadership has been most inspiring." Headded.
Alake promised that the town would support Adegoke because according to him, the people needed was a consensus candidate.
Source: Naija News