How NAF, Army Tackle Boko Haram Terrorists in Zari, Borno State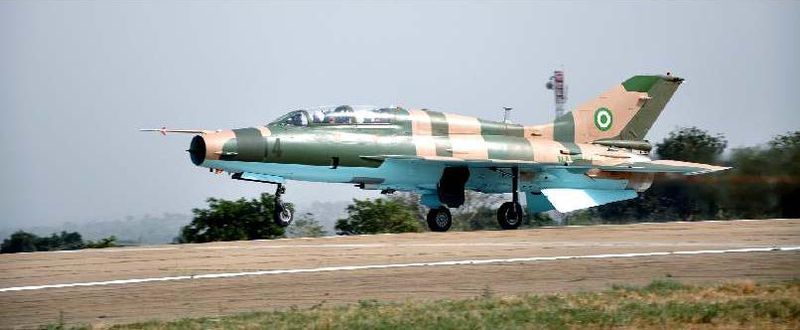 Airforce Bombs Boko Haram Targets
The Air Task Force (ATF) of Operation LAFIYA DOLE on 30 August 2018, destroyed 2 gun trucks and neutralized several Boko Haram Terrorists (BHTs) at ZARI on the fringes of the Lake Chad in Borno State.
The air strikes were conducted sequel to intelligence reports indicating that dozens of BHTs in 5 vehicles had withdrawn to a location underneath some trees about 5 Km Southwest of ZARI, after an engagement with own troops at ZARI.
Accordingly, the ATF deployed Alpha Jet and F-7 attack aircraft as well as an Mi-35M helicopter gunship supported by 2 Intelligence Surveillance and Reconnaissance (ISR) platforms to conduct a massive attack against the insurgents.
Overhead the target area, the BHTs, who were initially seen assembled by their vehicles along the road, rapidly dispersed to disparate positions within the general area, with some of them seen firing at own platforms.
The NAF attack aircraft therefore struck the various positions in successive coordinated waves; destroying 2 of the BHTs' vehicles and neutralizing several BHTs in the process. Some of the surviving insurgents were seen fleeing the location in different directions. These were accordingly mopped-up in subsequent follow-on attack.
The statement by Air Commodore Ibikunle Daramola, Director of Public Relations and Information, Nigerian AIr Force, says NAF will continue to deploy its platforms to conduct intensive ISR missions in the entire Northeast aimed at discovering the possible locations of remnants of BHTs and neutralizing them.