FG Ready To Demolish Structures Under Power Line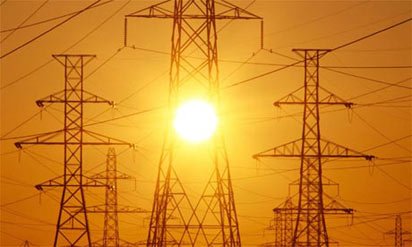 The Nigeria Electricity Management Service Agency (NEMSA), on Monday insisted that government will definitely remove the structures and building under the power line.
This development is not unconnected to Federal Government policy that prohibits the building of any houses and other structures under the power line.
Peter Ewesor, the Managing Director of NEMSA, made this known to journalist while declaring open, the induction and capacity building for 70 NEMSA engineers undergoing training at the National Power Training Institute of Nigeria (NAPTIN) in Abuja.
Ewesor, who is also the Chief Electrical Inspector of the Federation, revealed that owing to the implementation of the policy, the 11 electricity distribution companies (DisCos) and the Transmission Company of Nigeria (TCN) have already commenced the disconnection of such structures under the high tension across the country.
He stated that the state government have come up a committee to remove the structure under the power line in their respective states. The disconnection exercise, according to him, is to discourage the dwellers from living under the power line.
The NEMSA boss said that: "Recently the Federal Government has made a policy of ensuring that all the infrastructure and structures built within the right of way are actually removed.
"As a first step of the policy, it is to ensure that all those infrastructure within the right of way, either within or under the power transmission line are first and foremost disconnected. And since after the policy, we have followed up with the DisCos and the Transmission Company of Nigeria to ensure that as the first step, these premises are disconnected to deter them to continue to stay under the line.
"And a lot of state governments are setting up committees to ensure that even beyond the disconnection of the premises from the power supply system, that they are equally going to be removed. And these committees are already working and they are going to ensure that these premises are eventually going to be removed from under the lines.
"But the first thing now is that all those people that build under the line we are disconnecting them, and we are getting the results from the DisCos telling us which areas they have complied. People are happy because they did not know the danger involved in them staying under the line.
"But beyond that we are actually ensuring that it goes further. It is nationwide and the exercise is going on simultaneously within the country because we have the under the 11 DisCos spread across the country."
He also told the reporters that the rate of electrocution in the country has been on decrease because of the awareness that the agency has created and its technical enforcement in the industry.
On meter, he said that the agency has three meter test stations in Kaduna, Oshodi and Port Harcourt that are presently being remodeled to catch up with modern technology.
Ewesor noted that in order to cope with the influx of meters that would flood the industry as a result of the Meter Asset Provider regulation of the Federal Government, "we are already creating a meter testing station in Enugu, which is going to be completed by the end of this year. And we expect that first quarter of next year it will kick into operation. And we are equally starting the one in Kano to ensure we capture all the meters coming into the country."
Source: Naija News