Banky W Speaks About Married Life With His Wife, Adesua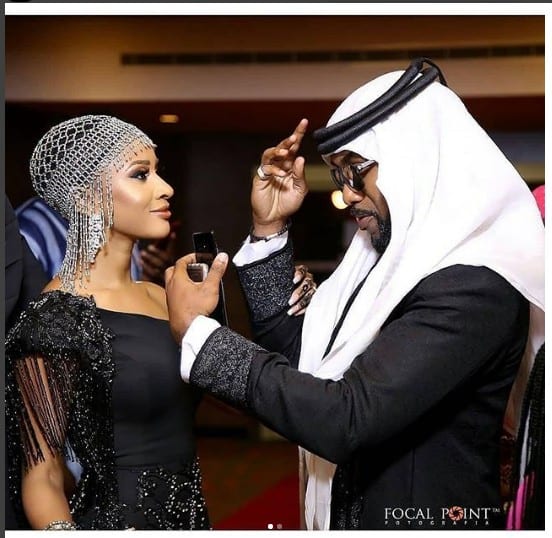 Also Celebrates His Wife's Achievement
Nigerian celebrity couple, Banky W and Adesua Etomi, since tying the knot have always been on the headlines for a reason, which is the love they both share.
Banky has been seen on many occasions trying to get a good shot of his wife. During a chat with Saturday Beats, he said that there was no big deal in taking his wife's pictures in public despite his fame and fortunes.
He said:
"Why would I feel bad taking pictures of my wife in public? She is my wife and the two of us are one. We are always there for each other and if she needs me to take a picture of her, I would be her photographer. It is the same way around as well; she does the same thing for me. "Marriage is a teamwork and you should be the one that your partner can depend on and it goes both ways. That is the way we operate, there is no big deal in being my wife's photographer or taking pictures of my wife. What is it in taking pictures of my wife?"
Commenting on a post his wife put on her Instagram page earlier in the week about how her university, University of Wolverhampton, honoured her by putting her picture on the wall, the ecstatic husband said,
"I am very proud of my wife and I am happy for her. I mean she is an amazing and talented woman and one of the most incredible people I have met in life.
I am very happy for her because to be celebrated by a university is not a small feat. I feel she posted it to encourage people and let them know that even if they are struggling about a situation at the moment, it does not mean that it cannot turn out fine or turn around for good. If you are struggling right now, it does not mean that you would not be victorious eventually. When I read the post, I was also very encouraged because to move from a point where you were struggling to actually be celebrated is really a good thing and it shows that there is nothing God cannot do with your life."
He further told Saturday Beats that he nurses no fears of getting fat and gave some tips he follows to ensure he keeps fit.
"The thing about gaining or losing weight is that it is a combination of diet and exercise. First, you have to work on your diet and make sure that you do not always eat junk food or meals that would make you fat. You also need to work out. Once you are able to balance these two factors, you would be alright," Mr. Capable said.
Download NAIJA NEWS app: