Sagay Reveals Why Akpabio Can Never Be Free From Prosecution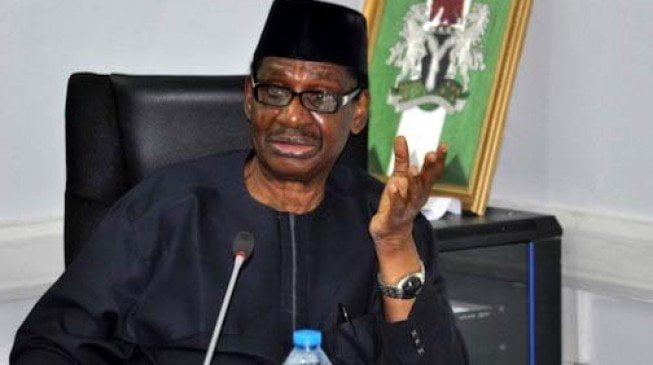 The Chairman, Presidential Advisory Committee Against Corruption, PACAC, Prof. Itse Sagay (SAN), has reinstated the federal government commitment to fight corruption at all level,Naija News Understands .
Sagay  who made the commitment yesterday also said that those whose cases had already been taken to court would continue to face prosecution. He said that the decamping to the All Progressives Congress, APC, and being part of the President Muhammadu Buhari's camp would not save former Governor of Akwa Ibom State, Godswill Akpabio and others from probe.
The senior lawyer, however, said there was room for plea bargain, an option he noted stubborn people would never use.
He said, "I know Akpabio is still under probe and if he is found culpable, he would be invited and prosecuted. "For me, the only import of him joining the President's campaign is that he can be persuaded to make a plea bargain quickly, which everyone is entitled to, but the stubborn ones will not take that option."
Speaking on Governor Nyesom Wike's corruption allegations on Minister of Transportation, Chibuike Amaechi,
Sagay added, "As for allegations against Amaechi, he was indicted by a fake and useless judicial panel set up by Wike, who is himself under investigation for corruption. "He set up a kangaroo panel, which Amaechi refused to answer to."
Asked about the Appeal Court ruling which ordered Amaechi to answer to the panel, Sagay added, "He doesn't have to answer to rubbish."Judges who allow themselves to engage in injustice deserve to be disregarded. "Amaechi is innocent. All the charges were trumped up."