Unity Forum Of ADC Rejects Ladoja's Congress Result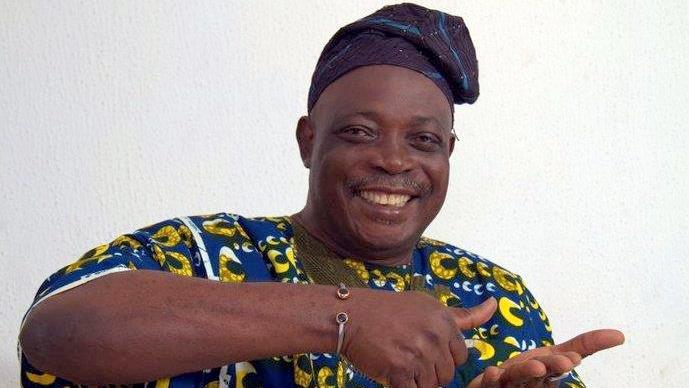 Group States That Ladoja Is Trying To Hijack The Party
Ahead of the 2019 general election, the leaders of the Unity Forum faction of the African Democratic Congress, on Thursday, lamented what they described as an illegal conduct of the party's state congress and issued 72 hours for the congress to be reversed.
Recall that former governor of Oyo State, Ladoja and his loyalists had defected from the Peoples Democratic Party to the ADC, while the Unity Forum had also defected from the All Progressives Congress to the party after disagreement with the state Governor, Abiola Ajimobi, over the conduct of the congresses in the state.
Report had it that the congresses were held despite order from the national headquarters of the ADC that it should not hold.
At the meeting that was held by the Unity Forum in Ibadan, Dr Busari Adebisi, the group leader, stated that the congress that was conducted by Ladoja and his group was a display of desperation to hijack the party from those who were in the party before the Senator joined from PDP.
At the meeting were Senator Monsurat Sunmonu; the forum chairman, Isiaka Alimi; secretary of the forum, Wasiu Olatunbosun; a former APC state secretary, Lasun Adebunmi; governorship aspirants of the party, Kola Balogun and Remi Olaniyan; pioneer leaders of the ADC and members from the 33 council areas of the state.
Adebisi said, "A conspiracy was hatched between Michael Koleoso and Ladoja. They both threatened to leave the party if they did not get what they wanted. We complained of non-existence of internal democracy in the APC but the same is being introduced to the ADC."
In a communiqué issued at the end of the meeting, the forum accused Ladoja and Koleoso of sharing among themselves the executive members of the party, stressing that it would oppose imposition of a list of executive members purportedly drafted by the former governor on the party.
The communiqué partly read, "Due to issues arising from local government congress and non-readiness of a huge number of the council executives and state delegates to vote at the state congress, the party national chairman, Chief Ralph Osita, on August 27, 2018, decided to postpone the conduct of the state congress in the state until further notice.
"No further notice regarding the postponement has been given to the members of the party. On August 28, 2018 Koleoso, Ladoja and their supporters held a meeting without inviting members of the Unity Forum, where a purported list of state executive members was generated and offices shared among them.
"The conditions stated in the communiqué must be complied with within 72 hours of its issuance after which the forum members will meet and take a decision."
One of his aides, who pleaded anonymity because he had no authority to speak on Ladoja's behalf, however, told Punch that Ladoja contacted the national chairman of the party who gave him a go ahead for the conduct of the congress.
He said, "There was an unsigned text message concerning the conduct of the congress. When my principal contacted the national headquarters of the party, he secured their consent to go on with the congress. We are not happy that a controversy is being generated. The Unity Forum is important to the party just as other groups."
Source: Naija News