APC To Pick Presidential Candidate Through Direct Primary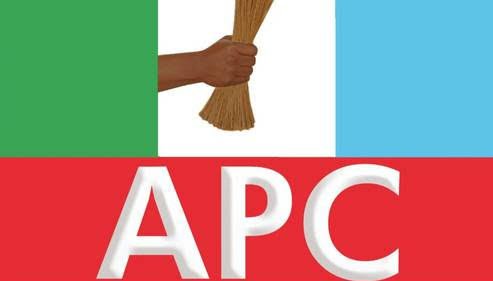 The All Progressives Congress (APC) during its sixth National Executive Committee (NEC) meeting on Thursday, has resolve to pick its presidential candidate through direct primary at a date to be announced later.
Also, the APC's NEC decided to adopt indirect primaries or delegate system for other positions – governors, national and state assemblies.
The Nation reports that a written request, accompanied with a resolution of approval by stakeholders must be sent to the National headquarters of the party if any state wish to hold direct primaries to elect candidate on the party's platform.
In attendance were, President Muhammadu Buhari, Vice President Yemi Osinbajo, governors, senators, members of the House of Representatives and other leaders.
The Speaker of the House of Representatives, Yakubu Dogara and his Deputy, Yussuff Lasun, were both absent from the meeting.
National Chairman Adams Oshiomhole announced that Dogara and Yussuff gave written excuses for their absence.
"We have apologies from the Speaker in a letter dated 27th of August, 2018 that he had a previous engagement and would not be able to attend the NEC meeting as he is currently out of the country. We also have correspondence from the Deputy Speaker that he has an appointment with his doctors and won't be able to attend the meeting." Oshiomhole said.
Governors Simon Lalong (Plateau) hinted that the meeting failed to come to a consensus on the sequence of elections for its primaries. The matter was referred to the National Working Committee (NWC) for a decision.
"About two or three things were discussed. First, the document on the guidelines; the mode of elections and the mode of funding. Also the necessity for unity within the party after the gale of defections."
"On the mode of election, we all agreed that for presidential election, we are going for direct primary, but for other elections, there are two options. But the general option is that we go for indirect primary.
"But any state that has a problem and wants to deviate from that is at liberty to write following the normal process with a resolution from their state executive seeking approval for a deviation from the agreed process.
"In the sequence of election, it was directed back to the NWC to look at the comments that were made and within those comments, address them in line the Electoral Act and bring out a time table for the sequence of election. The National Executive Committee has been given that power."  he said.
On automatic tickets for governors and lawmakers, Lalong said: "We didn't discuss the issue of automatic tickets. But we agreed that patriotic and loyal members should be rewarded but not necessarily with automatic tickets.
"Some of our senators who are patriotic who were supposed to be taken away were all kept. We asked all the states to look at it and we'll find a way to reward them. But for the election, the option is given to everybody to face election. So, there was nothing like automatic for anybody.
"We debated the cost of nomination and left it to the National Working Committee to take into consideration some of the views expressed and come out with a reasonable figure and any figure they bring out will be acceptable and we don't need to come back to NEC to ratify it."
Download Naija News App. Advertise with us. Send us enquiries and press releases.