2019: Fela Durotoye Emerges As Consensus Candidate For Young Politicians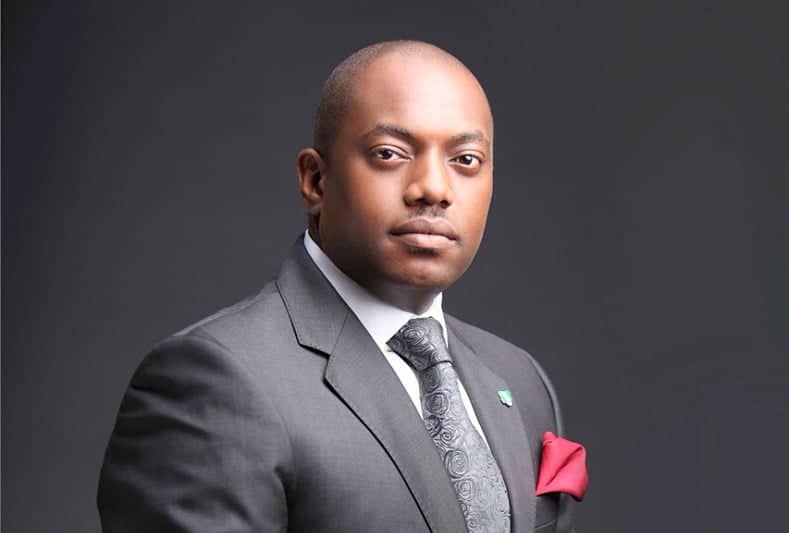 PACT Agrees On Fela Durotoye As 2019 Presidential Candidate
The presidential candidate of the Alliance For A New Nigeria (ANN), Fela Durotoye, has been chosen to by the Presidential Aspirants Coming Together (PACT) group to contest the 2019 presidential seat in Nigeria.
Presidential Aspirants Coming Together (PACT) is a coming together of various young presidential aspirants who believe they can work together to wrest power from the old political class.
They held a final meeting on Thursday to pick a consensus candidate to be their flag bearer in the 2019 presidential race.
A statement personally signed by Fela Durotoye released after the meeting and made available to Naija News, indicates he emerged the chosen candidate.
Read what he said: 
"It is with profound gratitude and great humility that I accept your nomination as the Consensus Candidate of the Presidential Aspirants Coming Together (PACT)"
"I would like to honor all the members of PACT, 18 leaders, all uniquely qualified and able to represent 190 million Nigerians at the highest office in our nation; who displayed great humility; understanding that none of us can win as individuals, but by coming together as a team, we bring our unique abilities and diverse strengths to the table; but most importantly, being honorable to put the country first and themselves last."
"You are true nation builders and our nation owes you a great debt of gratitude."
"Today, I would like to extend a hand to those who have left our coalition and welcome those of similar ideologies who are yet to join us, we are stronger together."
"I take this nomination as a Consensus Candidate with great sense of responsibility; knowing that I and our generation have been entrusted with a mandate to show Nigerians the kind of leadership they truly desire and deserve and to inspire the hope of a better future; a New Nigeria."
"The 2019 elections will be a referendum between our past and our future; between the same old change and a New hope, between the old and the young, between politics and good governance, joblessness and jobs, between politicians and nation builders and between experience and expertise."
"We don't expect it to be easy."
"We will be held to higher standards than the establishment, our methods and conduct sscrutinized more closely to determine if we are the same old wine, repackaged in new wine skins."
"We assure you that we are nothing like what our nation has experienced over the last 58 years, but we will earn your trust, and eventually, your votes."
"I am not arrogant to claim that i have all the answers, but I am humble enough to say that I will listen to all your questions."
"And with such a great team beside me, the hopes and dreams of Nigerians before me and by the Grace of God above me, we will deliver a New Nigeria, starting on May 29th, 2019."
"Thank you."
"God bless you and may God bless The Federal Republic of Nigeria."
Download Naija News App. Advertise with us. Send us enquiries and press releases.