United States Promise Not To Interfere In Nigeria's 2019 Elections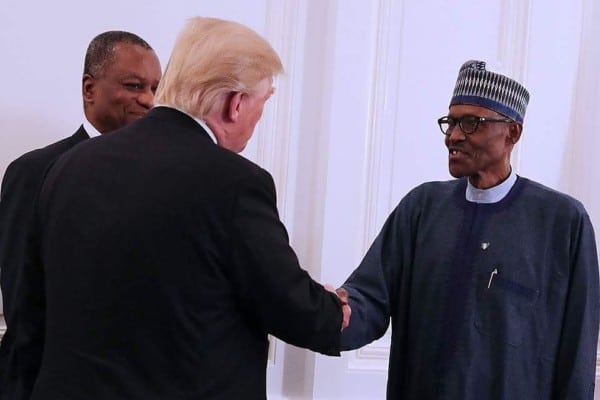 US Government Expresses Hope For A Free And Fair 2019 Elections In Nigeria
The United States Government has promised to give all support necessary for the success of the 2019 general election in Nigeria.
The US also refused to accept or declaim the alleged statement made by President Donald Trump, that Nigeria's President Muhammadu Buhari was "lifeless".
Aruba Amirthanayagam, who is Counselor for Public Affairs, US Embassy, while speaking in Minna, Niger State, yesterday during his visit to Zubair Idris, the Executive Director of Prestige FM Radio, said: "We have no specific comment on that, a newspaper published it, the paper should comment on it".
He added that there was impunity in Nigeria which, according to him, "is a threat to democracy".
Amirthanayagam also said that the US will not take side in the Nigeria's 2019 general election, saying it wants the winner to be elected in a free and fair contest.
"And we will do all we can to assist Nigeria's government.
"The United States expects that the 2019 general elections will be free and transparent.
"I think we should repeat the success we had in the last election because we have had elections in some parts of Africa that have not gone well. What we got in 2015 was great for Nigeria and for the rest of Africa and other developing countries," he said.
Meanwhile Naija News recalls that the alleged statement has ushered him so many comments from Nigerians across all levels.