Osun State Govt Slams Omisore Over 'Fake Contract' Allegation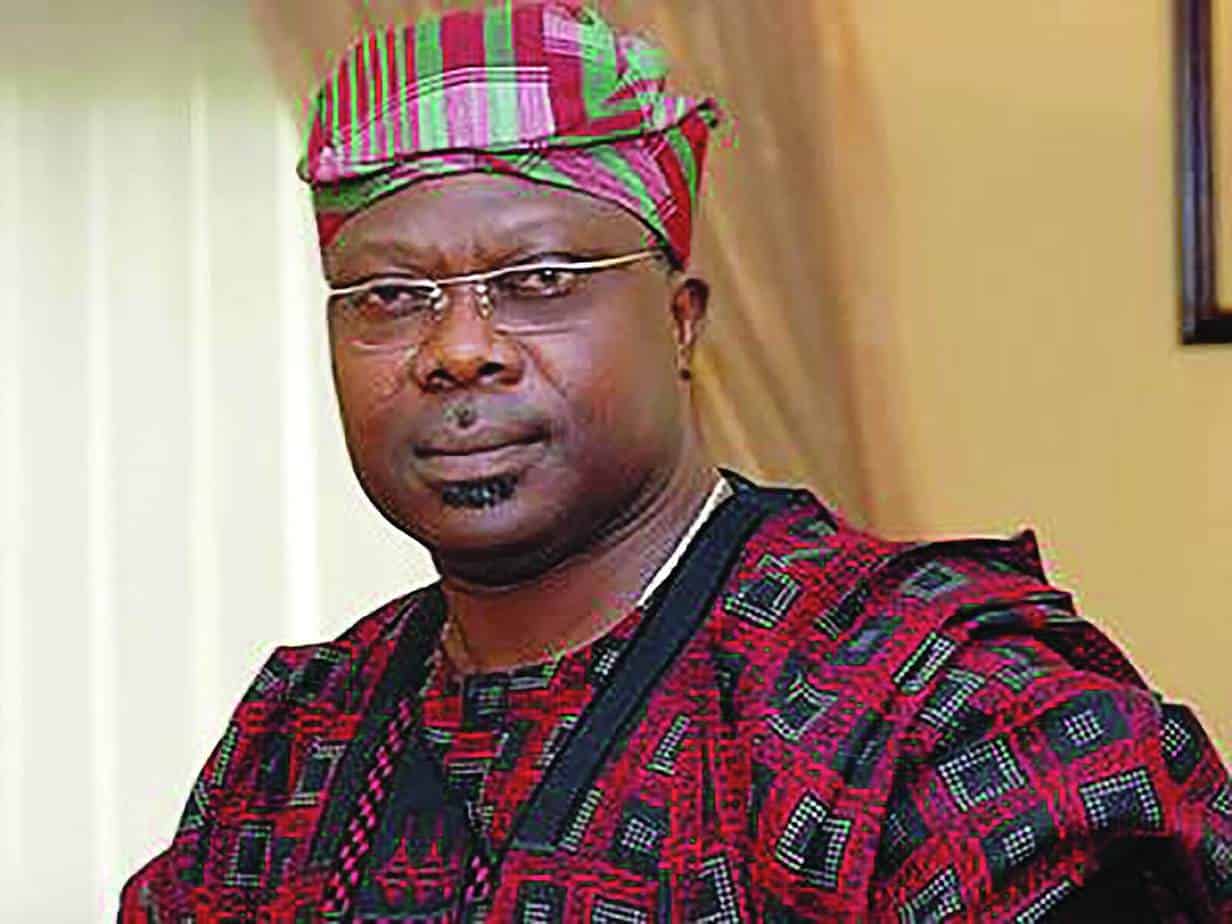 Osun State Government Replies Omisore On Fake Contract Award
The Social Democratic Party (SDP) governorship candidate in Osun State, Senator Iyiola Omisore, has allegedly accused Governor Rauf Aregbesola's administration  of planning  to plunge the state into debt by awarding a fake contract worth billions of naira.
Naija News learnt that Omisore made the claims after meeting with the Traditional Ruler of Ilesha, Adekunle Aromolaran, at his palace in the state.
The former deputy governor of the state also claimed the governor was taking the steps to get the state indebted "because it is clear that his party (APC) has lost the September 22, 2018 governorship election."
Omisore further alleged that the state government plans to issue an irrevocable standing payment to a company in charge of construction work for the next 15 years. He accused the government of embedding the "disingenuous scheme" in "a fake contract document".
The state government, while reacting, rejected the allegations of the SDP governorship candidate in Osun State saying the claims amounted to "gross irresponsibility" on the part of Omisore.
The Commissioner for Information and Strategy in the state, Mr. Adelani Baderinwa, branded the claims as "spurious allegations" and called on people in the state to ignore them.
He  also accused the SDP candidate and the party of feeding the people "half-truths, outright lies and insinuations in a desperate move to seek attention".
The commissioner also rejected claims that N7.22 billion is deducted monthly from Osun State's allocation.
He said, "The official report of the National Bureau of Statistics put both the internal and external loans, bonds and other credit line obtained by the State Government to N179bn in September 2017."
Baderinwa, however, explained that the "debt is getting reduced monthly as payment is made based on upfront deductions from allocations."
He said, "Governor Aregbesola had stated that the conventional loan obtained by the government would be settled in 2019 while the N11.4bn Sukuk would be fully paid back in 2020. "The Accountant General of the state had also in May this year stated that the total debt left for the state to pay was N143.6bn.
These are verifiable facts and anybody saying anything to the contrary is only out for mischief of political purpose."