Accord Party Accuses Doyin Okupe Of Anti-Party Activities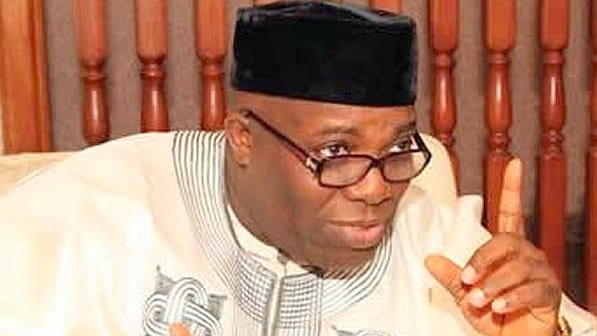 Dr. Doyin Okupe has been warmed to stop parading himself as the leader of the Accord Party in the South-West by the zone by the Leaders and chairmen of the party in the zone.
The warning is communicated in a communique issued at the end of the party's meeting in Ibadan on Tuesday.
The party insisted that the meeting called and organised by Okupe  on behalf of the party is not valid, has it was not been authorized by the party's leadership.
"Action is going on to identify erring party members who were at the meeting with Okupe and sanctions are awaiting them at the zonal level.''
The party refuted claims that the National Secretary, Mrs. Adebukola Ajaja and National Vice-Chairman, South-West, Alhaji Dokun Babarinnde, attended Okupe's meeting.
"The Accord Southwest is one and indivisible under the leadership of Alhaji Dotun Babatunde and other national officers from the zone," the party stated.
The leaders of the party have also concluded plans to report Okupe's allege anti-party activities to the national body of the party for further actions.
Earlier, at the meeting, Mr. Isaac Adeniyi, Chairman, Board of Trustees of the party, had expressed concern over the anti-party activities of Okupe and urged the party's leadership in the South-West to treat the report with urgency.
Representatives of the party in states in the zone, including Chief Kayode Ojo (Ondo), Alhaji Muda Ogunsola (Oyo), Isiaka Amusa (Ogun), Alhaji Abdulrahman Opawuyi (Osun) and Mr Rotimi Ajibola (Lagos) attended the meeting.