FG Seeks Causes Of Conflict In Zamfara State, Sends Researchers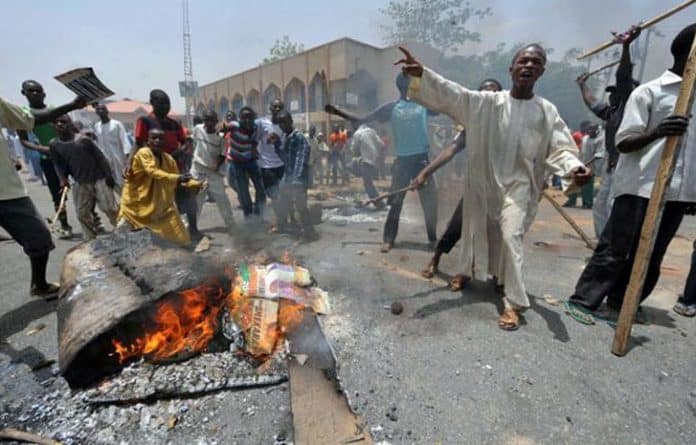 The Federal Government is set to send a team of researchers to Zamfara State to find out reasons for various conflicts in the area.
The Acting Director-General, Institute of Peace and Conflict Resolution (IPCR) Dr Bakut T. Bakut, made this known today in Abuja at a news conference on the security challenges in the state.
He explained that the motive behind the move is to find lasting solution that would restore peace to the area.
"The institute will by Sept. 3rd mobilise a team of researchers to the senatorial zones to ascertain the current causes and dynamics of the conflicts and proffer solutions that will bring lasting peace back to the area.
"We are aware that conflict is dynamic and the entrepreneurs change along with the conflict.
"We, therefore, shall be having series of stakeholders' meeting at various levels of the state, local government and communities and re-energise the early warning mechanisms in the state."
He explained that the project would require three or four weeks of fieldwork, after which results would be shared with stakeholders, especially the federal and state governments, security and other relevant agencies.
He said that the findings would also be shared with development partners for more informed, positive and proactive interventions.
"IPCR acknowledges that without peace there cannot be development. Therefore, for development to reach all the nooks and crannies of the state, there must be that enabling environment which is a peaceful society.
"We also realise the large unsecured space and forest in the state as well as the porous borders.
"Our finding will, therefore, try to reach all the agencies associated with security and border controls to enable our citizens to enjoy the full benefits of the agenda of the present administration," he said.
Also speaking, the Chairman, Governing Council of ICPR, Sen. Mohammed Aji, expressed regret that financial constraints had greatly hampered the institution's abilities to operate at full capacity.
He, however, said that the council intended to take all necessary steps to deal with the situation in Zamfara by first sending a fact-finding technical committee.
"This fact-finding Technical Committee will visit and meet with the state and local officials, victims, relevant agencies, groups and other stakeholders in order to obtain pertinent information that will enable IPCR to restore peace in Zamfara State.
"Indeed, we will soon be adequately interfacing with federal and state governments on this and other insecurity issues in other parts of the country in order to effectively deal with the insecurity," he said.