Senate President Visits Governor Okowa In Delta
In a quest to advance his 2019 electoral aspirations, the senate President, Dr. Bukola Saraki visited Asaba, Delta State to consult with the State Governor, Sen. Ifeanyi Okowa.
Saraki, who spent about 45 Minute meeting with the governor of Delta State behind closed doors, was accompanied by other senators including Dino Melaye and Peter Nwaoboshi.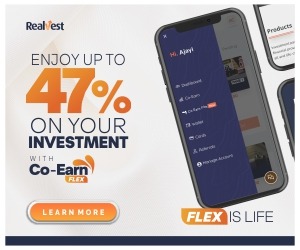 The Senate President, who later addressed newsmen after the meeting, said he was in the state to consult with the governor, particularly now that he had rejoined the Peoples Democratic Party (PDP).
"I spent four years with a very capable and competent colleague (Okowa) in the Senate.
"We worked very closely together and I have come to spend some time with him and to hear his views now that I have rejoined the PDP.
"Governor Okowa is a very important party member, he is someone I truly respect and I have come to listen to him, hear his views and to consult with him,'' Saraki said.
The senate president stated that the governor was doing well in enhancing development in all facet of the state, while also commending him for  development going on in the state in the past three years.
"There is a lot of development in the state and this is what we want to see in most of our states.''
Saraki stated that he is not worried concerning the rumour making news that the All Progressive Congress (APC) caucus in the Senate were making move to impeach him from his seat.
"I am not losing any sleep about impeachment, we have a country that a lot of Nigerians believe there must be rule of law, those who are talking about impeachment are engaging in cheap blackmail and I am not concerned about that,'' Saraki said.
On why he left the All Progressives Congress (APC), Saraki said that he already had a four page statement on the issue.
"I have made a four page statement on why I left the APC and I made it very clear that the ideas and visions of what we expected, was not realised in the areas of democracy, justice, and so on.
"Those that followed the political terrain of the last three years can see that the people are not happy, it is not about me but about Nigerians and about the kind of country we want to build.
"It is the kind of democracy we want to practice and the kind of leadership we need, but, we have not been able to achieve any of this under the APC as much as we have tried,'' Saraki said.
Source: Naija News