FG Denies Plan To Pay NYSC Corp Members N48,900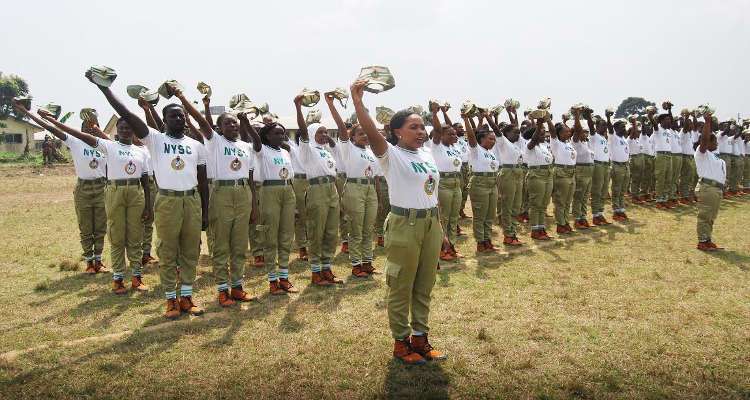 FG Speaks On Increasing NYSC Corps Members Allowance
The federal government has denied rumours that it is planning to increase the allowance of NYSC corp members from the current N19,800 to N48, 900.
Naija News recalls unconfirmed reports have in the past few weeks, stated the federal government and management of the National Youth Service Corps (NYSC) have concluded plans to increase the corps members monthly allowance.
However, information gathered by Naija News, revealed the Minister of Labour, Sen. Chris Ngige has denied reports about increase.
According to reports by the Sun, Ngige while addressing newsmen at Obosi, Idemili Local Government Area of Anambra State said the news of the allowance increase is not true.
He maintained that the NYSC corps members stipend can't increase without the minimum wage increasing as they both slide on the same scale.
In his words, "as a matter of fact, some ministries, Youth and Sports, myself, Women Affairs and Budget and Planning have been asked to make our input, and the allowances of the NYSC persons like I explained is on sliding scale. The same sliding scale with the national minimum wage except that it is a top up, what is called top up on the national minimum wage to make for special transport allowance for members of the NYSC.
"That is why today the national minimum wage is N18,000, and the top up for NYSC members is about N1,500 making it N19, 500.
"This is the allowance the Federal government will give to them, areas or persons and bodies, agencies where they do their primary assignments can also give them what they call special allowances and that is irrespective of this monthly stipend from the federal government.
"Their employers, primary assignment can and they have been doing so, they give them another top-up so that in some establishments you see them paying extra N10,000 to the NYSC persons some are as generous as even giving N20,000 about the same thing that they earn".
However, Naija News understands there's still a plan to increase NYSC allowance despite the denial by the Minister of Labour.
Ngige while speaking to journalists said, "for now there is no figure before us and as a matter of facts the last Federal Executive Council had mandated the Ministers of Youths to liaise with the Director General of the NYSC so that he can be brought on board for us to work as a team."
Also, the Director General, of the NYSC, Brig. Gen. Suleiman Kazaure announced that the Federal Government has already started the review of the NYSC corps members' allowance.