See Why I Acted As A Catholic Nun Though Being A Muslim- Funlola Aofiyebi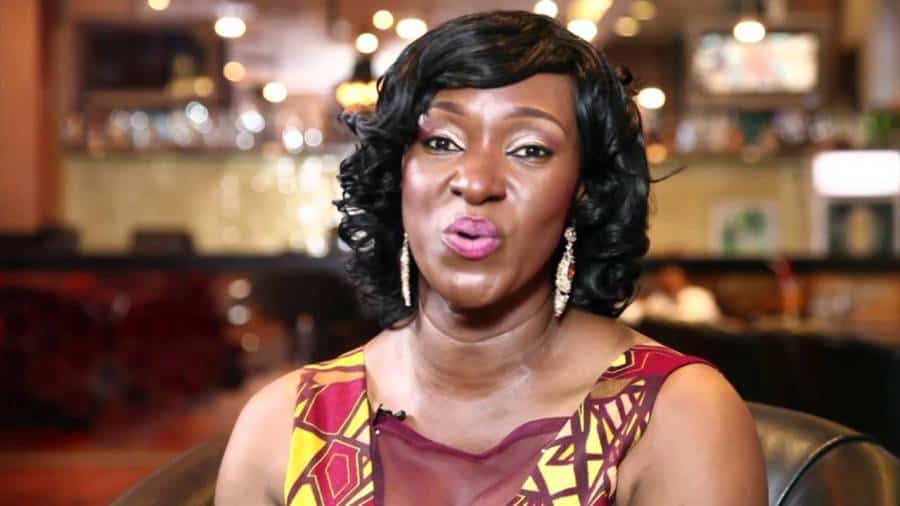 Actress Funlola Aofiyebi Seeks Fan Vote As Her Movie Tatu' Receives Nomination At 2018 AMVCA.
Seasoned Nollywood actress Funlola Aofiyebi has revealed why she took the role she played in the drama blockbuster 'Tatu' – a role which landed her a nomination at the upcoming African Magic Viewers Choice Award AMVCA 2018.
The  AMVCA is scheduled to hold on the 1st of September, 2018.
Nominated in the 'Best Supporting Actress in a Movie/Series' category, the actress took to social media (Twitter) to express her utmost joy over the nomination, thank her fans for their unyielding support over the years and reflect on more serious issues plaguing the country, such as religion.
Speaking on why she took the role of Mother Superior; a Catholic nun in 'Tatu', Funlola wrote; "Playing a Nun in Tatu appealed to me from the get go. I'm born and raised a Muslim yet I was ready to sink my teeth into it. In research, I went down memory lane – I attended a catholic primary schl, n also grew up watching Sound Of Music. I had to make her believable #VoteForFAR".
Shot in some areas of Ibadan and Lagos, 'Tatu' has been well-received and highly praised by critics and fans alike; with many declaring it the best Nollywood film of 2017.
Funlola Aofiyebi Raimi has since urged fans to vote for her and help her bring the award home for the first time.
See Her Tweets Below:
Playing a Nun in Tatu appealed to me from the get go. I'm born and raised a Muslim yet I was ready to sink my teeth into it. In research, I went down memory lane – I attended a catholic primary schl n also grew up watching Sound Of Music. I had to make her believable #VoteForFAR

— Funlola A. Raimi (@funlolaFAR) August 22, 2018
For AMVCA 2018, I'm nominated for my role in Tatu and I was excited when the Director (Don Omope)contacted me himself. I had many reasons for accepting the role! The story, subject matter, cast, genre and more! I played Mother Superior in Tatu and loved every moment. #VoteForFAR

— Funlola A. Raimi (@funlolaFAR) August 22, 2018
Hiya. Funlola aofiyebi-Raimi thanking you all for your support through the years. 2018 has been great with different projects and of course my AMVCA nomination (Best Supporting Actress) #VOTEforFAR Working hard to bring it home!!!

— Funlola A. Raimi (@funlolaFAR) August 22, 2018
When AMVCA2018 Nominations were announced, I was like woah!!! I've played other roles in my 22 yr old career but I'm nominated for my role in Tatu! God did that for a reason…..born a Muslim yet I played a Nun to the extent of getting an award nomination #VOTEforFAR

— Funlola A. Raimi (@funlolaFAR) August 22, 2018
It made me think about the religious conflicts in Nigeria. They're unnecessary as well as avoidable. A ridiculous excuse to pitch us against ourselves and to ultimately tear us apart!! I have Christians as friends, Muslims too as well as those who practice no religion #VOTEforFAR

— Funlola A. Raimi (@funlolaFAR) August 22, 2018
Source: Naija News