Ayefele's Physical Challenge Does Not Make Him Immune To The Law – Ajimobi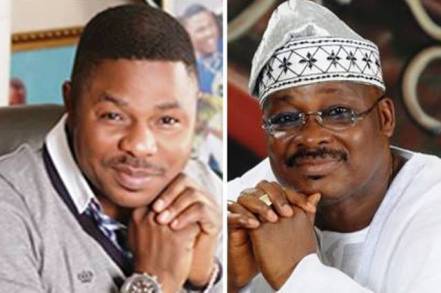 Governor Ajimobi Reacts Over Criticisms To His Action Of Demolishing Ayefele's Music House.
Governor Abiola Ajimobi of Oyo State has reacted to the criticisms over the demolition of musician Yinka Ayefele's Music House in Ibadan on Sunday.
According to the Governor, Mr Ayefele's conduct contravenes the law of the state.
A video clip published by BBC News Yoruba, the station's indigenous language outfit, said Mr Ajimobi spoke shortly after the Eid prayer on Tuesday in Ibadan, the Oyo State capital.
In the clip, the governor also dismissed points raised by sympathisers that Mr Ayefele was physically challenged, adding that his status should give him no immunity against the law.
In his words, "Just like the house they said we demolished, that man didn't obey the law, now. People are now saying because he's physically challenged; so if one is physically challenged, then he should break the law?
"They said he employed people, are armed robbers not employers of labour too? Should we now say because armed robbers employ people, they should continue to rob and terrorise others?"
Naija News reported how Music House building of Mr Ayefele which housed Fresh FM was controversially demolished on Sunday.
The demolition was condemned by the Nigeria Bar Association, Nigeria Union of Journalists and many other Nigerians.
Meanwhile in a related development, the Socio-Economic Rights and Accountability Project, SERAP has given Ajimobi a seven day ultimatum to do a repair on the demolition of the building or be dragged to court.
Source: Naija News