Tambuwal Has Our Support On Any Day – Sacked Aides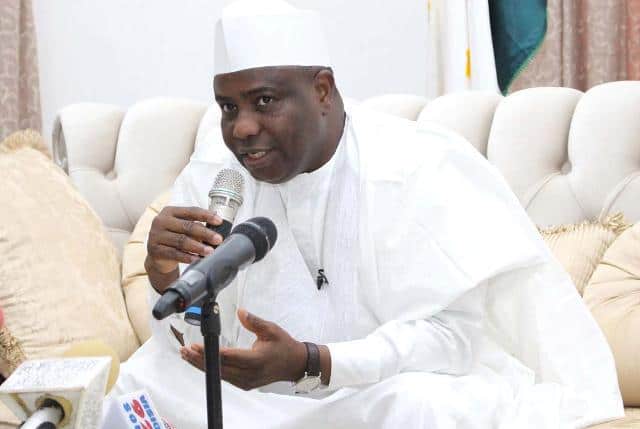 Aides Pledges Support For Governor Tambuwal
Aminu Tambuwal, Sokoto State Governor, on Monday, received no fewer than 400 former aides and political appointees who came to express their support for him, in respect to his defection to the Peoples Democratic Party.
Recall that as earlier reported by Naija News, the aides were relieved of their duties by the Sokoto State government in a move to re-organize governance in the state.
The aides gave their support to the Governor during a solidarity visit to Tambuwal at the State's Government House in Sokoto.
The Secretary of the former Special Assistants, SAs, forum, Nasiru Shamaki who spoke on behalf of others also debunked the purported resignation by those he referred to "as few SAs".
He stated this in reaction to the Sunday's press conference that few of the aides had claimed to have resigned from the government.
Shamaki said before the "few SAs" went to the press, the governor had "already dropped them and commended the mature political decision of the Governor for the decision."
"The decision was timely as it will allow the SAs to pursue their partisan political interests without hindrance or injury to the interest of the state government", he said.
He reiterated that, "Overwhelming majority of them are solidly behind the governor come rain, come shine and that they still maintained their loyalty to him having moved to the PDP on the same day he defected."
Shamaki described the group as, "disgruntled and rabble-rousers, who were bitter about the fact that they were sacked."
Download NAIJA NEWS app: