Swedish Fighter Jet Crashes After Collision With Birds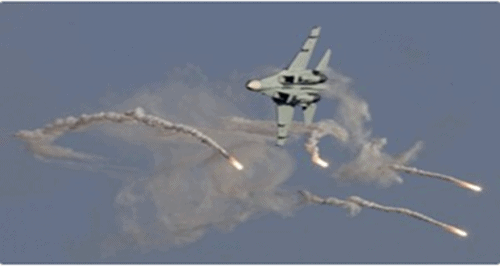 Pilot Survives Swedish Fighter Jet Crash
A Swedish fighter plane has crashed in the southern part of the Scandinavian country after colliding with a flock of birds.
The pilot ejected from the aircraft and has been taken to the hospital, according to reports. The fighter jet crashed near Karlskrona — 160 kilometers of Malmo.
A Swedish JAS Gripen fighter plane has crashed in southern Sweden's Ronneby after a collision with a bird. The pilot ejected and is being taken to hospital for a checkup. https://t.co/qoRf9ZpQBu via @radiosweden pic.twitter.com/Yzn4nsSijk

— Liveuamap (@Liveuamap) August 21, 2018
Sweden's Armed Forces while informing the public about the crash said one of  its Jas Gripen jets crashed after the unexpected bird strike.
"The pilot bailed out and he has apparently waved at the rescue helicopter and he seems to be okay at least. We don't know much more at the moment," spokesperson Johan Lundberg said.
The pilot was transported to the hospital, although his condition is reportedly good "under the circumstances." No one else is believed to have been injured in the accident.
Saab JAS 39 Gripen is a Swedish multi-role fighter of the fourth generation developed by SAAB Avionics.