Benue 2019: Ortom Breaks Silence On Hiring, Training Thugs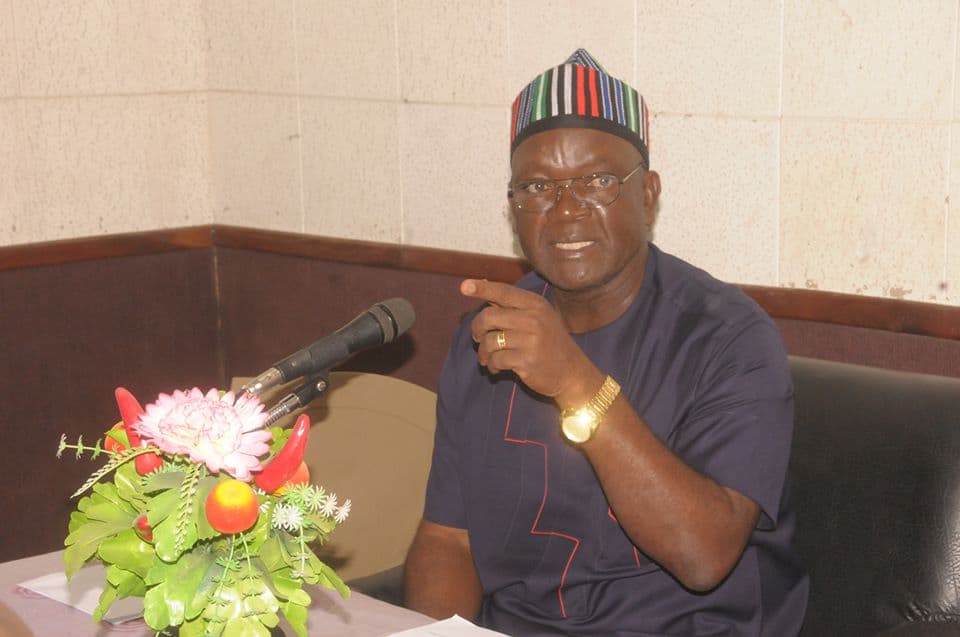 Ortom Claims He Has Never Employed The Help Of Thugs
Samuel Ortom, Benue State Governor, has reacted to the news making rounds in the camp of the opposition party that he has been training thugs ahead of the 2019 general election.
"There is the need to reiterate what has been stated several times that Benue State Governor, Samuel Ortom, neither possesses nor patronizes thugs," he said in a statement by his Special Adviser on Media and ICT, Tahav Argezua.
Argezua stated that spectators of political developments in the state could vouch for the Governor that he won the 2015 governorship election without the effort of thuggery.
He said, "Since assumption of office he has never ever resorted to the use of thugs to accomplish any task for him. He does not need them.
"Indeed, by his disposition and aversion to the patronage of thugs, thuggery is no longer attractive in the state and has been reduced to the very minimum.
"Governor Ortom is a firm believer in the rule of law and due process. When he feels that his rights have been infringed upon or that falsehood has been published against him he takes the opportunity of the right of reply or seeks redress in the courts of law.
"The claim by one gentleman that the Governor sent thugs to attack him on Sunday because he belongs to another party is uncharitable and untenable, to say the least.
"The gentleman in question who has been shopping for who to blame for his attack, if indeed it happened, first mentioned another person on Facebook before he changed his narrative for partisan and other purposes.
"For young people like him, what Governor Ortom does is to support them to stand on their feet.
"He also encourages them to marry and settle down by sponsoring their marriages and many times personally attends their weddings. Governor Ortom has nothing whatsoever to gain from any attack on anyone."