NIS Intercepts Kidnappers At Katsina, Rescue Ondo Woman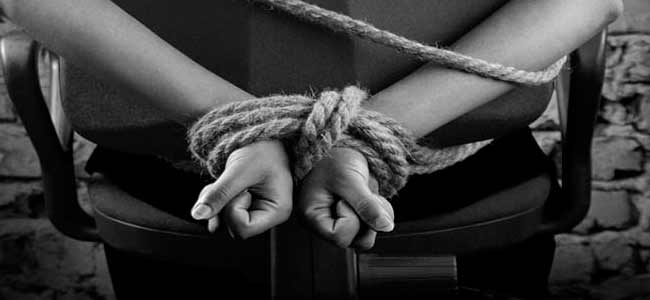 NIS Rescues Victim Of Human Trafficking In Katsina
The Nigerian Immigration Service, NIS, has rescued a 23-year old woman at Kongolam border in Katsina state while suspected human traffickers were taking her to Niger republic.
The Katsina state controller of immigration, Mr Ajisafe Joshua Olusola, who briefed newsmen in Katsina, said the victim,Mrs. Adeoye Oluwaseyi, a Nigerian citizen from Omiamu Village in Akure, Ondo state, was lured by one Seun who is resident in Niger Republic, on the promise of providing job for her.
He said ''Seun who is suspected to be the king –pin of the syndicate connected the victim with other members of the syndicate who were to facilitate her trip from her village to Niger republic''
'It was revealed that the victim is in possession of ECOWAS Travel Certificate No.232/338738 issued in Kano on 17th August,2018 and temporary voter's card''
The Immigration boss further disclosed that the syndicate deliberately changed the name of the victim from Adeoye Oluseyi to Hadiza Bello and her home address from Omiamu village in Akure, Ondo state to Kofa Ruwa quarters in Dala Local government of Kano state.
He said "you may wish to know that the syndicate requested from the victim the sum of N50, 000 which according to the victim was sourced from her parents and sister. The money was paid into the bank account of one Afolabi Sakirat on 22 July, 2018''
He warned parents on the dangers of trafficking in persons which according to him, has become known in the international community as modern day slavery
As for the suspect, Mr Ajisafe said he will be handed over to the immigration service headquarters for further investigation and necessary action
He assured that the service will continue to rid the country of the menace of human trafficking and irregular migration.