Ekiti Workers Threaten Fayose With Strike Over Unpaid Salary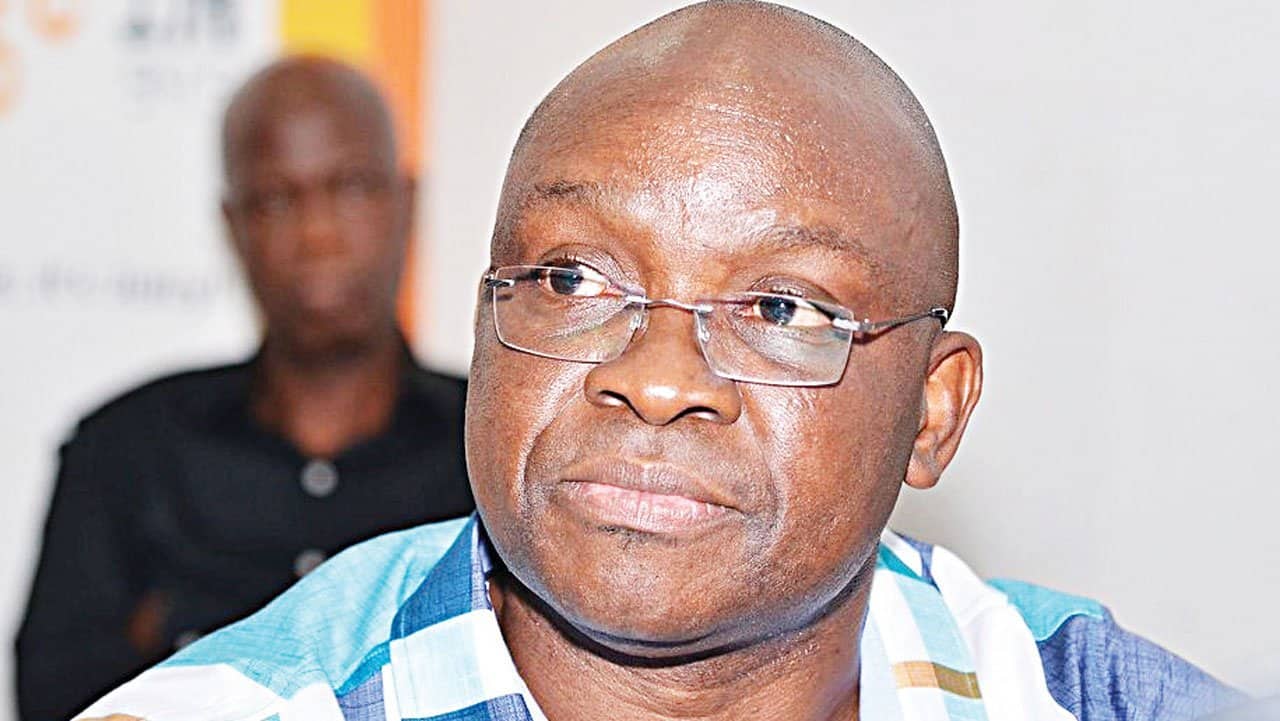 Ekiti Workers Threaten To  Go On Strike Over Seven Months Unpaid Salaries.
The Nigeria Union of Local Government Employees in Ekiti State have issued a strike notice to Governor Ayodele Fayose over unpaid seven months' salary arrears.
Expressing dismay at the government's lukewarm attitude at their plight, the local government workers said they would embark on strike on Thursday if the government failed to meet their demands.
In a communiqué signed by the state's President, Bunmi Ajimoko, and other council members, NULGE made available yesterday, the union said following their State Executive Council meeting in Ado Ekiti, the union condemned Fayose's intention to employ 2,000 new workers when those who were already in the system were being owed arrears of salaries.
The communiqué reminded the government that only one out of its four demands had been partially attended to.
"The union wishes to reiterate that in spite of our agitation, the government only paid up to December 2017 salary leaving seven months yet unpaid.
The communique also warned the government of adding to the states burden by its planned recruitment programme.
It said,"It is evident now that the government is insensitive to the workers' plight because the union has it on good authority that the government is planning to add to the burden of the local governments by recruiting more hands to the teaching sector."
"For the sake of clarity, the union has nothing against the recruitment into SUBEB, but on condition that all salaries and other emoluments owed local government workers be paid before the commencement of the payment of the newly recruited personnel.
"In view of the above, the State Executive Council in session, therefore, directs all members of the union to stay at home indefinitely from Thursday, 23rd August 2018, until further directives by the union."
Source: Naija News