Boko Haram 'Kills 63 People' In Borno State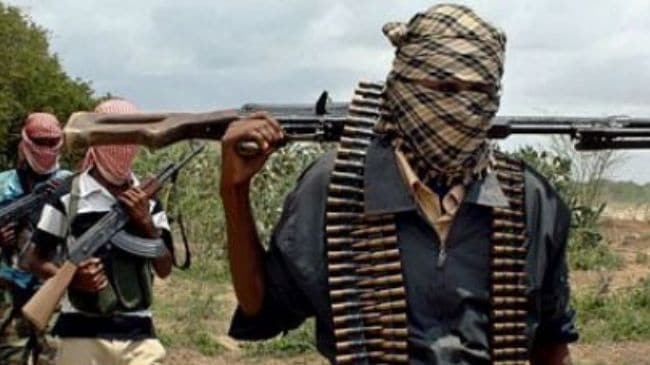 Boko Haram insurgents reportedly killed at least 63 persons in early hours of Sunday in Mailari, Borno state
An aid worker at Monguno camp who received survivors, told Reuters that the death toll was 63. According to him hundreds of people from villages in the area had fled to the camp for displaced people where he worked, in Monguno.
A survivor of the attack Abatcha Umar, said the terrorists attacked the village around 2 a.m., and killed several people.
Umar said he had counted 19 people killed, including his younger brother.
He noted that the Boko Haram terrorists had been spotted around the village three days before their attack, said Umar. Locals had warned Nigerian troops stationed in the nearby town of Gudumbali, but no action was taken, he said.