President Buhari Expected to Return From Vacation Today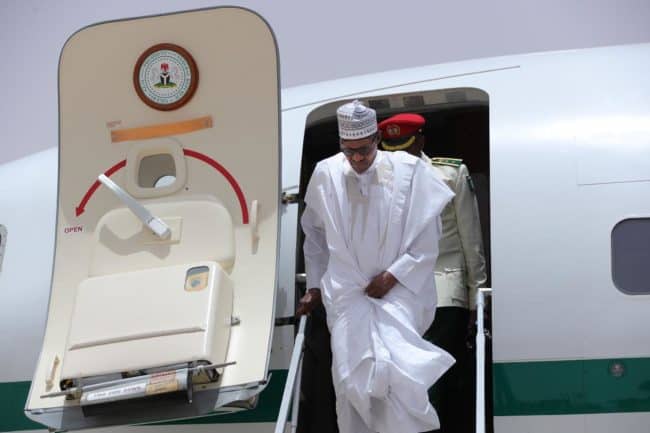 President Muhammadu Buhari has been confirmed to arrive the country today after his latest vacation in the United kingdom
Garba Shehu, the Senior Special Assistance to the President on Media and Publicity, made this known in an interview with The Punch.
"The President is expected back in the country tomorrow (Saturday).
"For now, I can't confirm the exact time he will land but protocol officials will alert us on time ahead so that we can move to the airport to receive him. He will definitely arrive in the country on Saturday."
Buhari, had on the 3rd of August Travel to London, UK for another round of vacation.
Mr. Femi Adesina, the Senior Special Assistant to the president on Media and Publicity, had in a statement on August 1, prior to Buhari vacation trip, said Buhari would be away for 10 working days.
He said Vice-President Yemi Osinbajo would be the Acting President during the period.
The statement had read, "President Muhammadu Buhari begins a 10- working day holiday from August 3, 2018. In compliance with Section 145 (1) of the 1999 Constitution, a letter has been transmitted to the President of the Senate, and the Speaker, House of Representatives to that effect.
"While the President is on vacation, the Vice President will be in acting capacity as President.
"President Buhari will be in London for the holiday."
Acting President Yemi Osinbajo, while the President was away, sacked the Director General of the Department of State Security and has also ordered the reform of the Special Anti Robbery Squad (SARS).