Minimum Wage: Our Responsibility Is More Than Paying Salaries – Governors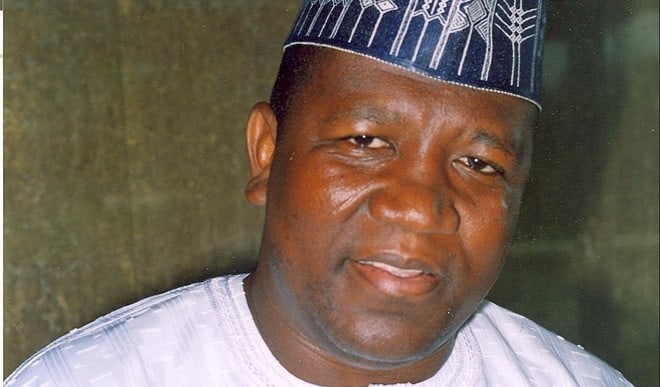 NGF Says Its Not Fair To Reduce Governors' Obligations To Paying Salaries Alone
Nigerian Governors Forum (NGF) have said they were not voted into power to pay salaries alone but also to provide good roads, electricity, education and other necessary amenities.
This comes as the governors yesterday discussed, amidst arising concerns to minimum wage implementation.
The chairman of the NGF and Zamfara state governor, Abdulaziz Yari, said this was part of the discussion they had at a meeting on Wednesday night.
The committee working on the minimum wage is concluding negotiations on the matter. The federal government had set September for rolling out a new minimum wage for workers.
But the governors said they cannot perform any magic as funds are needed "for these things".
The governors are insisting on the careful consideration of the implementation of the new wage if approved, while the Nigeria Labour Congress (NLC) is proposing a minimum wage of N65,000 for workers.
Yari said it is regrettable that states governments have been limited to only paying of salaries while other sectors such as health, electricity, education, among others, are not given the same attention as salaries.
"We have a committee of six which represented us in discussions in the committee headed by labour minister," he said.
"The committee is yet to give us the final report. When they give us the final report, for which they have our mandate to present our position, and the position most likely is to look at the record of up to 14 years.
"For instance, in global practice, in your income, how much are you spending as salary? So that we can start from there. They have given us interim report, that at the federal government level, over 82 percent is being spent on overhead which cannot move the country forward in terms of infrastructure development and development that we need now.
"So, on our own part, we are saying we are going to look at how our income are trained from our final account from 14 years ago so that we can come up and stay in the middle.
"I don't think you people voted us for only to pay salaries. You are looking for good roads, electricity, education and others. So, we can't do magic. It's only when we have the funds do all those things."
Yari said the governors also deliberated on the way the anti-graft agencies have been handling the fight against and resolved that they must adhere strictly on due process.
While reacting to the freezing of Akwa Ibom and Benue states government accounts by the Economic and Financial Crimes Commission (EFCC), Yari told reporters that even President Muhammadu Buhari will not support the action.
"We believe strongly that the government of President Muhammadu Buhari will not sit down and supervise this illegality in the system," he said.
"What we are saying is that we all support the government to fight corruption because it is endemic and has suffered the nation for over six decades. Definitely, it was part of what we discussed.
"What we are saying now is that we are going to support the government in terms of what it is doing to fight corruption, but the due process must be respected in whatever action the agencies are going to take in the name of fighting corruption."