Governor Orders Arrest Of Entire Village For Destroying Water Pipes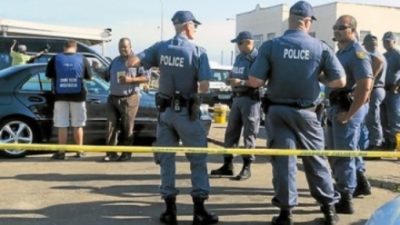 Governor Albert Chalamila of the Mbeya region, in Tanzania has ordered the police in the region to effect the arrest of a whole village in the country's south.
The resident of the village were accused of the intentional destruction of pipes transporting water to a neighbouring settlement in Mbeya region by a mob.
The enraged governor had on Wednesday, "ordered that all the inhabitants of this village be arrested regardless of their condition."
The Police, in obedience to the order has deplored several vehicles and officers to arrest the villagers, said regional commander Ulrich Matei.
"They committed economic sabotage. The government has disbursed money, installed water pipes and they destroyed them! We cannot accept that," Matie said.
The police boss further disclosed that "enough vehicles, with enough fuel and police on board" to arrest the villagers.
The village which home about 1600 people is found in a an area where water resources are sketchy. Details about the incident, however remain sketchy
Source: Naija News