CBN Orders Banks To Give Loans To Agric, Manufacturers At 9%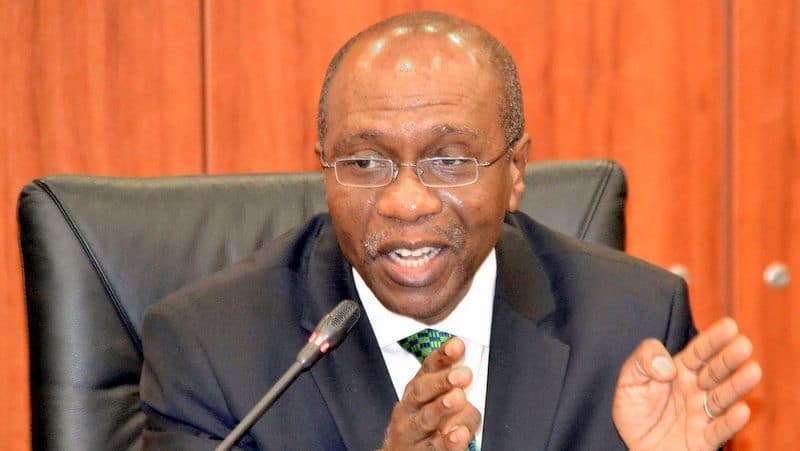 The Director of Banking Supervision of the Central Bank of Nigeria (CBN), Abdullahi Ahmad, has said that banks that fund projects in agriculture and manufacturing sectors, will be refunded Cash Reserve Ratio (CRR).
Ahmad, while speaking at the Bankers' Committee meeting in Lagos yesterday, said the prospect for the economy in 2018 is much better than 2017. The CRR is a portion of banks' deposits kept with the CBN.
He said banks should be able to lend to companies that are doing new capital expenditures and expansions to factories using some of their Cash Reserve Ratio (CRR) at nine per cent, since the CBN had also been magnanimous to bank also.
These, he added, are not short term loans but long term loans of seven year loans, two year moratorium on principal.
"It would probably be the first time in the history of this country where manufacturers would be able to take fixed interest rate loans for seven years which means they would be able to plan. The volatility that they fear for all kinds of risks would be taken out and I think these are very laudable steps in improving and growing the economy," Ahmad said.
According to him, the CBN is aiming at ensuring that the economic experience job creating activities. Although agric and manufacturing are the initial sectors that are being considered, later on or now, a bank can apply if there is a job creating sector that bank is operating in, it may be considered.
"We can refund the CRR of a bank that has engaged in lending in a new project or an existing one in the agriculture or manufacturing sector as a way of utilising the CRR. So, anytime a bank lends to manufacturing or agric at the rate the CBN has prescribed, it would have its CRR refunded up to the amount it has lend. The guidelines are coming up any moment from now and once they do it take off," he said.
First City Monument Bank (FCMB)'s Executive Director of Finance, Mrs. Yemisi Edun, who also spoke at the event, said banks were ready to employ the CRR for the benefit of the businesses, in oder to expand the real sector as well as the agriculture sector in the economy.
"This is very positive for the economy and also positive for banks because we would be able to access these funds and earn on it. And because it would be coming at single digit rate, it would be positive for the economy," 
"For now, it would be channeled to agricultural sector and manufacturing but it for growth expansions enhance creation of jobs. the focus it ensure the economy grow now that we have achieved stability we need to now see a positive trend of growth and that is what we are committed to do at this time," she said.
"We have seen stability in the exchange rate being sustained, Gross Domestic Product (GDP) growth higher than 2017 and although there are capital reversals in our capital market, it is a little bit bearish but the fact is that capital outflow in the Nigerian economy is far less compared to many emerging economies is a sign there is high confidence in the Nigeria economy," Ahmad said.
Source: Naija News