Kiki Osinbajo, Ric Hassani Others Get Award Of Excellence In Abuja Festivals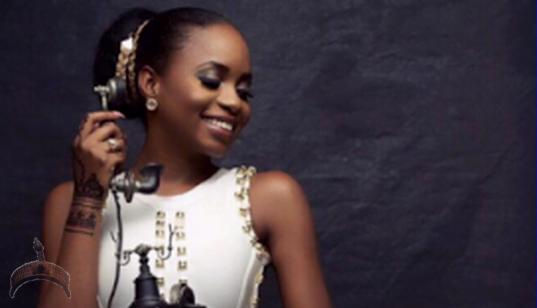 Kiki Osinbajo, Ric Hassani, Style Temple And Others Receive Awards For Their Contributions In Style And Entertainment.
Vice President Yemi Osinbajo's daughter, Kiki is among those who were given awards of Excellence by the Abuja Summer Festival for their contributions to lifestyle and entertainment.
According to the list released in Abuja by the festival's Founder, Chioma Onashakpor,  other awardees include  Afropop Alternative singer, Ric Hassani 'Style Temple' Chief Executive Officer (CEO), Ogugua Okonkwo, 'The Solohan Company' CEO, Omojo Wada, 'Good Hair' CEO, Chioma Ikokwu, humanitarian Dora Enwere and actor, Uzee Usman.
Kiki, a fashion and beauty entrepreneur, was awarded for her innovation in creating affordable and healthy beauty products with the launch of her skincare line, 'Konyin'.
While Ric Hassani was awarded for his musical prowess and doggedness as an alternative Afropop music artist, despite the marketing hurdles faced by singers of the genre in Nigeria.
Okonkwo  on his part was awarded for her contribution to female fashion in Abuja as her firm 'Style Temple' is the most acclaimed in the FCT for style and practicability.
Enwere was recognised for her humanitarian work with females, especially her ongoing #ForYoungGirls project where she distributes soaps and sanitary pads to young girls in IDP camps.
Also, Ikokwu was awarded 'Business Excellence (Female)' for the contribution of her brand 'Good Hair' in the revitalisation of the Hair business in Nigeria.
Wada, who bagged the 'Business Excellence (Male)', earned the award for his marketing acumen and quality production of lawyers' wigs and gowns in Nigeria.
Actor and TV host Uzee Usman, who began his career in 2003, was awarded for his contribution to the Nigerian film industry, especially Kannywood.
NAN reports that the Abuja Summer Festival held its annual summer event on Aug. 11 with an outstanding performance from Ric Hassani.
The family focused event also featured performances from upcoming Abuja artists, fashion shows, children playground and a football tournament.