El-Rufai presents N155bn budget of continuity to Kaduna Assembly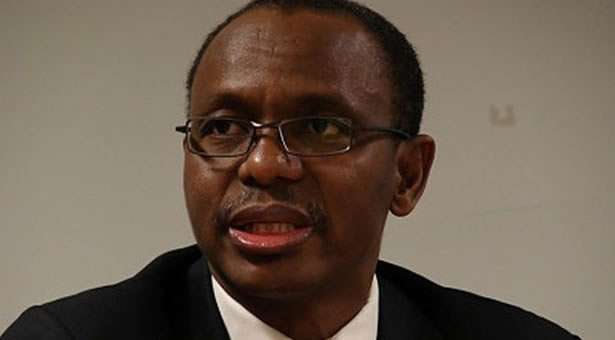 The Governor of kaduna State, Nasir El-Rufa'i, has on Wednesday presented a budget of N155.8 billion to Kaduna State House of Assembly for 2019 fiscal year.
The budget, tagged budget of continuity, is made up of recurrent expenditure of N62.3 billion and capital expenditure of N93.5 billion.
The social sector got the lion share of the budget with 42.8%, also, 27.15% of the board budget allocated to the education sector, while the health sector gets 15.02% in line with the demands of United Nations' agencies.
Governor el-Rufai pledged that his administration is set to complete all the projects it started and pay up all its contractual obligations before the end of the year, as election approaches in the first quarter of 2019.
Speaking while presenting the budget on the floor of the Kaduna State House of Assembly, el-Rufai said, "the proposed 2019 budget size is N155,865,339,539.77 with recurrent expenditure of N62,339,040,309.19 and capital expenditure of N93,526,299,230.58 representing 40% as recurrent expenditure and 60% as capital expenditure.
"The 2019 budget keeps faith with our commitment to human capital development through investments in the social sector, which takes 42.8% of the budget. Social sector spending is mainly on education which is allocated 27.15% and health on which we propose to spend 15.02%."
According to the Governor, the key targets of the budget from fiscal perspective are, "ensuring the actualization of the development priorities of the government as articulated in the state development plan and respective Sector Implementation Plans (SIPs) and maintaining a favourable proportion of capital to recurrent expenditure."
Others likely targets are, "ensuring adequate provision is made to complete 2018 projects in 2019; expanding the revenue generation capacity of the state; and maintaining a sustainable debt position in line with Federal Debt Management Office (FDMO) criteria.
"Mr. Speaker, we will strive to complete every single project we have started in each of our 23 local government areas, and to pay the contractors we have commissioned to work for us. We will continue to cut the cost of government and ensure that our people are the ultimate beneficiaries of public resources."
"We have taken painful but necessary actions to ensure that only qualified teachers are in our public primary schools. We are renovating and rebuilding schools. This year, we have made significant strides towards completing our project to refit 255 primary health centres." he said.
While responding to the speech of the governor, Hon. Aminu Abdullahi Shagali, the Speaker, Kaduna State House of Assembly, applauded the state government for ensuring that Kaduna state is more sustainable, "we are proud of the direction your government is taking.
"It is a tough time but our government has achieved a lot in making the state stronger and protecting the vulnerable. We assure you that we will commence work immediately to ensure passage of the bill in not too long time." he said