Al-Mustapha Blasts EFCC, Speaks On Abacha's Loot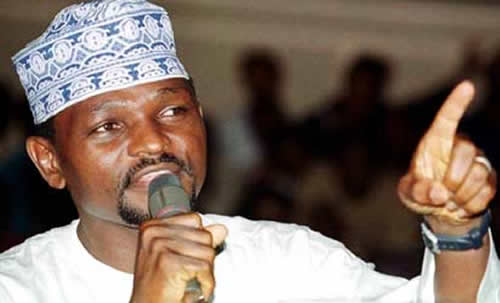 EFCC Is Not Enough To Fight Corruption
Major Hamza Al-Mustapha, the ex-Chief Security Officer to late General Sani Abacha, stated that the Economic and Financial Crimes Commission is not fighting corruption, but chasing shadows.
Al-Mustapha, while speaking during an interactive session with the Christian community, under the auspices of United Christian Leaders, Eagle Eye Forum and 40 Christian Pressure Groups in Kaduna, denied any knowledge of the Abacha loot.
"EFCC came overnight with few equipment and personnel and started making the loudest noise. That is why I have likened it to small monkey given a thread to arrest an elephant. The monkey is always busy looking for the elephant. It was give binoculars to look for an elephant that is so close to it, but it is busy arresting ants and abandoned the elephant that is busy destroying the animal kingdom. That is what is going on today.
"If you have to fight corruption in Nigeria, you have to tackle from multi-faceted angles, rather this small structure called the EFCC, which is not enough to fight corruption.
"It requires a bigger body that has the intelligence that can reach out to the international community to get our stolen funds stashed abroad and equally prosecute rather than relying on the regular police to do that," he said.
Download NAIJA NEWS app: