Why National Assembly Is Yet To Reconvene – Saraki, Dogara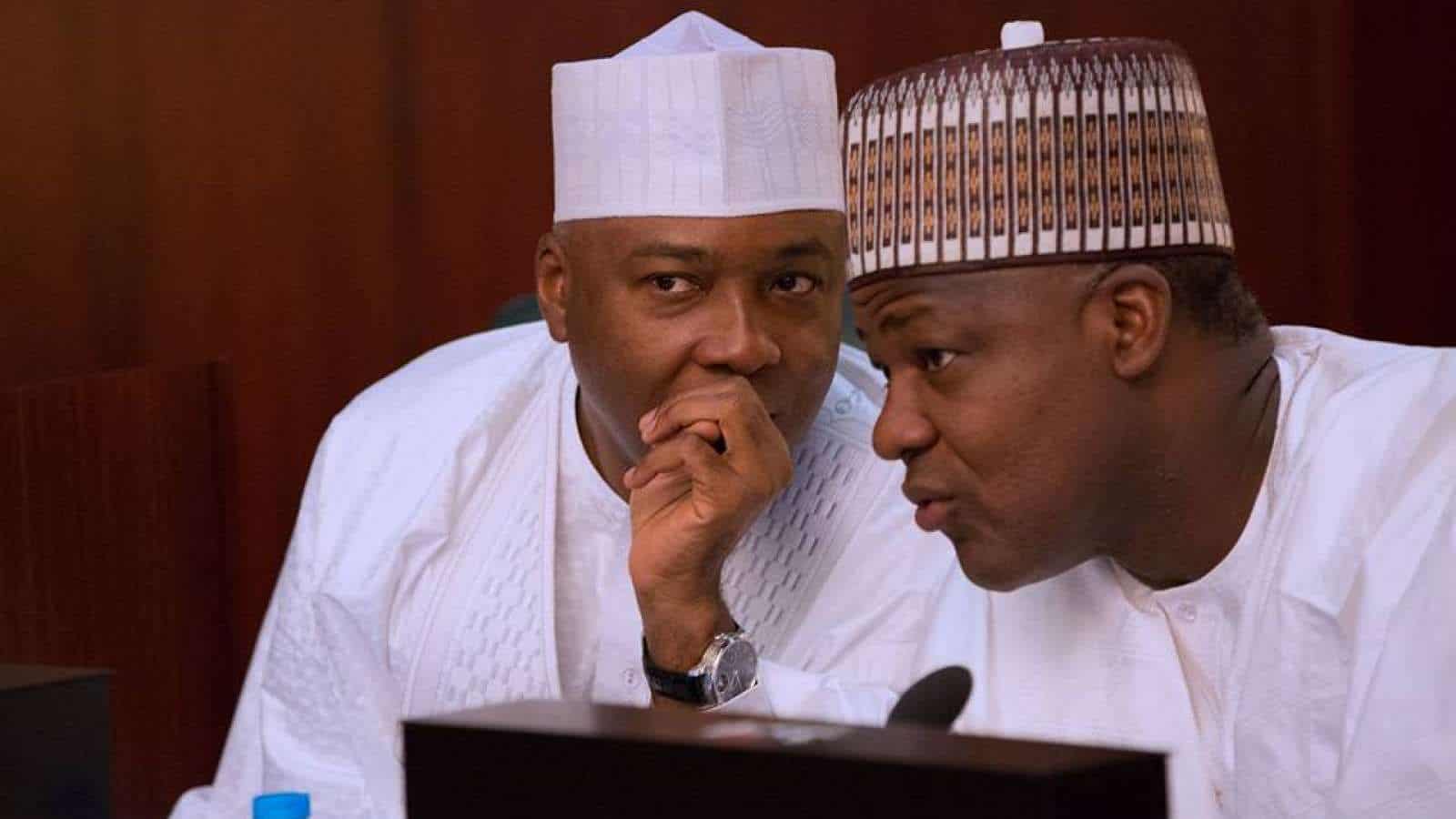 Saraki, Dogara Give Reasons Why The Senate Will Not Reconvene Today
President of The Senate, Bukola Saraki and Speaker, House of Representatives, Hon. Yakubu Dogara, have disclosed why a date is yet to be set for the reconvening of the National Assembly to consider the 2019 general elections budget.
A statement released this morning and signed by the media Advisers to the leaders of the two chambers reads:
"The Senate President, Dr. Abubakar Bukola Saraki and Speaker, House of Representatives, Rt. Hon. Yakubu Dogara, have directed that we inform all Senators, Honorable members and the public that a date has not been set for the reconvening of the Senate and the House of Representatives to consider the Independent National Electoral Commission (INEC) 2019 elections budget request forwarded by President Muhammadu Buhari on July 17, 2018.
"The leadership of the two chambers had met and agreed to reconvene to consider the proposal this week before which a meeting between the Joint Senate and House of Representatives Committees on Electoral Matters and officials of the INEC must have held on or before Monday August 13, 2018.
"The joint committees were also expected to meet with the joint Senate and House Committees on Appropriations, Loans and Debts on the Eurobond loan request after which two reports would have been ready for presentation in the two chambers.
"However, no such meeting had taken place yet as a result of which both Senate and House of Representatives cannot reconvene as there is no report to consider.
"Until the Committees have a ready report for the consideration of the two chambers, it will be most irresponsible to recall members from recess especially those that may have travelled to Saudi Arabia for the Hajj.
Naija News recalls that last week, the Deputy Speaker of the House of Representatives, Yusuf Lasun had hinted that the National Assembly may reconvene on Tuesday (today) this week to consider the N242 billion INEC supplementary budget for the 2019 general election.
INEC Chairman, Professor Mahmood Yakubu had earlier warned that the Commission stand to lose six month window for the procurement of some sensitive equipment to prosecute the election if the bill was not considered and passed within this period.