Students Of Ilorin College Of Education Protest Ongoing Lecturers Strike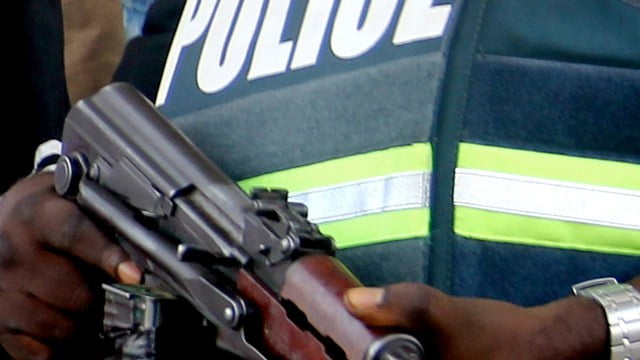 Police Arrest Five Students Protesters Of Ilorin College Of Education.
Some students of the college of education, Ilorin , Kwara State who protested ongoing strike by their lecturers, have been arrested.
The students who noted that the strike disrupted the ongoing second semester examination also paralysed commercial activities at Saw Mill area, where the institution is located, which caused traffic gridlock around the area, while the protest lasted.
Men of Kwara State anti riot mobile police squad have arrested no fewer than five of the students over the protest, Naija News learnt.
The aggrieved students, who carried placards with various inscriptions, said that ongoing strike by the academic staff of the institution over four and half months unpaid salaries by the state government, forced the lecturers to boycott semester exam.
The Student Union Speaker, Ajamiu Mathew, who spoke on behalf of the students, called on the state government to," Pay more attention to plight of the institution."
Confirming the arrest of the students, Spokesman of the command, DSP, Ajayi Okasanmi said: "Our men have arrested five of the students who are ring leaders of the protest, they are presently being interrogated."
Meanwhile, Kwara State Government has said it has released N125 million as June 2018 subvention to all the state-owned tertiary institutions.