Ex Gov Babangida Aliyu Remains My Boss – Ibeto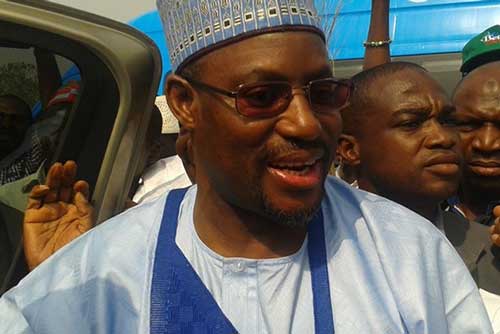 I Have No Issues With Babangida Aliyu – Ibeto
Former Nigeria Ambassador to South Africa, Alhaji Ahmed Musa Ibeto has said he still respect former governor of Niger state, Muazu Babangida Aliyu despite the issues that made him exit the Peoples Democratic Party (PDP) during preparations for the 2015 elections.
While addressing journalists after submitting a letter of intent to contest for the governorship seat of the state in 2019 in Minna, Ibeto said the rift between him self and the ex-governor was exaggerated,while adding that he enjoined a good relationship with the former governor even after his deflection to the All Progressives Congress (APC).
Ibeto was the Deputy to Dr Aliyu before they had an issue few weeks before the 2015 elections with Ibeto defecting to the APC from PDP
Ibeto however defected back to PDP few weeks ago before making open his intention to run for the governor of the state in 2019 yesterday.
"I have resolved my differences with Dr. Muazu Babangida Aliyu. What happened in the past, and the party leadership then is different from present leadership. Dr. Aliyu is my boss and I will continue to associate with him", he explained.
He said what led him to exit PDP has reared its head in the APC, even as he expressed disappointment with the dismal performance of the APC-led government in the state.
"I regretted joining them in the first instance; I'm saddened by what's happening in the state, the rising poverty and underdevelopment our people have to endure overtime", he said.