Results Can Be Seen From The Customer Eligibility Policy – Fashola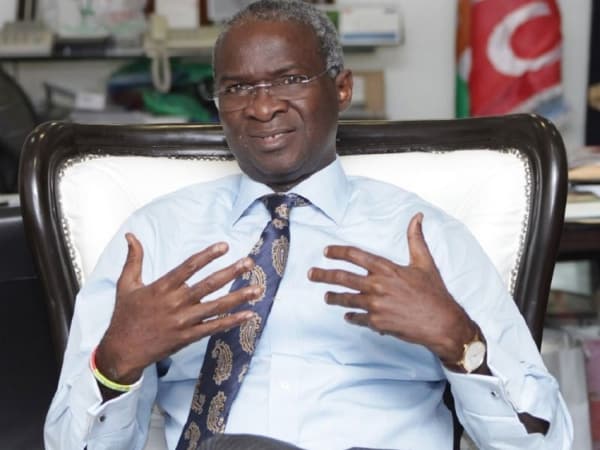 The Minister of Power, Works and Housing, Babatunde Fashola has noted that results are being recorded from the Customer Eligibility Policy , with five industrial customers presently buying electricity directly from Generation Companies (GenCos).
Fashola made this known on Monday at the 29th stakeholders' meeting organised by Mainstream Energy Solutions Ltd., in Minna.
The Customer Eligibility Policy was introduced by Fashola in 2017 to improve distribution side of electricity and facilitate better power supply to consumers who consumed up to two mws and above.
"From reports reaching me, five industrial customers are now benefitting from the policy and taking their power directly from a GENCO, which incidentally is our host today, messers Mainstream Energy Ltd.
"We also have a list of 26 industrial customers who are seeking to benefit from the policy,'' Fashola said.
"We will continue to monitor the impact of the policy and remain flexible to keep what works and change what does not.
"I urge everybody to remain open-minded, adaptive and responsive.''
He said the N701 billion payment assurance guaranteed by government was to make investors comfortable in the generation side of the value chain.
This, he said was designed to ensure the payment of power produced by GenCos.
"Since its implementation in 2017, recovery of payments by GenCos has increased from 20 per cent to 80 per cent and power supply capacity has improved from 4,000mw to 7,000mw and there is an appetite by other players to participate.
"Is it perfect, certainly not, do the GenCos like it, I am sure that they will tell that 80 per cent recovery is better for business than 20 per cent recovery, but they would rather have 100 per cent recovery,'' he said.
The minster, however, said "We must harmonise the price of gas for payment under the scheme, where there are differential prices arising from different gas suppliers.
"Therefore, we must work as owners of the policy to nurture and improve on its capabilities.