Our Actions Are Guided By The Fear Of God – EFCC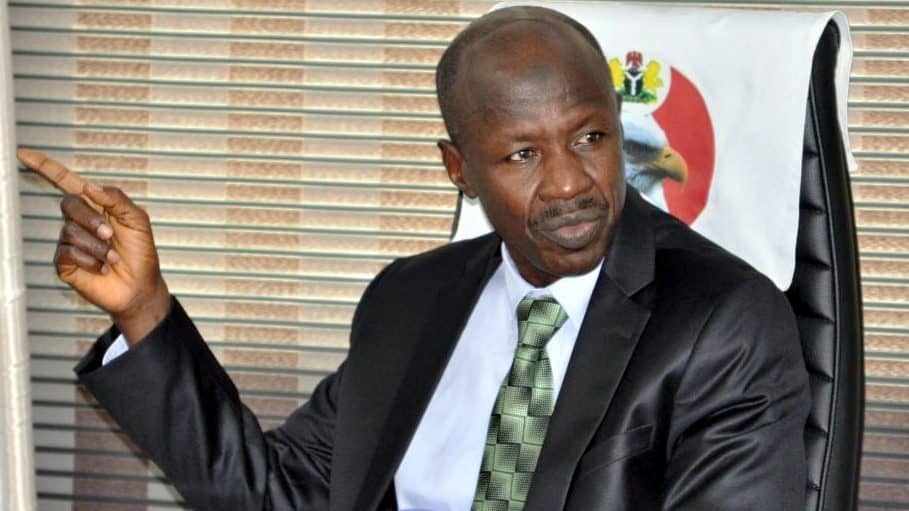 Acting chairman of the Economic and Financial Crimes Commission (EFCC),Ibrahim Magu, has said the anti-graft agency is led by the fear of God in its operations.
This, Magu said at an interactive session with stakeholders in Ibadan today.
He said all corruption cases, even of prominent figures have been prosecuted by the agency, while it has secured at least 150 convictions in seven months.
''For us at EFCC, we are driven by courage, integrity, professionalism and commitment to the common task of improving the lots of our people at the grassroots as we promote working partnership with all stakeholders.
''In all that we do, we are guided first by the fear of God and patriotism to our fatherland and the rule of law.
''I will continue to discharge my duties guided by fear of God, overriding interest of Nigeria and rule of law."
He said the agency is not interested in witch-hunting, stating that its operations were in line with international best practices.
''Like we all know, corruption is the number one problem that has militated against the development of Nigeria, especially the very poor at the grassroots," he said.
''The havoc that corrupt practices have wrought on the Nigerian economy is, no doubt, endless.
''This is why fighting it (corruption) to a standstill is not only a must but the only lifesaver for our country.
''We must all join hands to kill corruption. We must fight this menace. There is no better time to prop up the anti-corruption campaign than now."
Source: Naija News